The Passengers Reader's Guide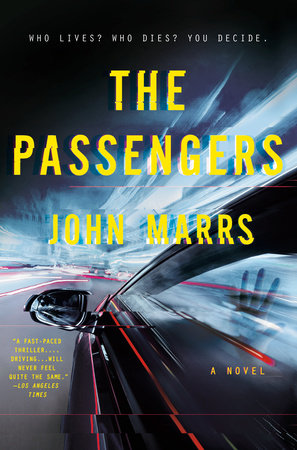 The Passengers Reader's Guide
READERS GUIDE
Readers Guide
The Passengers by John Marrs
Questions for Discussion

1. Which Passengers were you initially rooting for, and how did your opinions of them change throughout the course of the book?
2. Which of the Passengers or jurors did you relate to the most and why?
3. Was Sam correct in believing that he had just as much of a right to be saved as his wife Heidi? Should the father of a child be treated the same as the mother?
4. Which character had the biggest journey in
The Passengers
and why?
5. Libby put herself in grave danger by agreeing to meet with Jude one last time. What do you think of that decision? Would you have done the same?
6. Which Passengers' behaviors angered you the most, and which did you approve of?
7. It appeared that Jack would be getting his comeuppance at the end of the book. What do you believe happened to him after the final chapter?
8. Which twists surprised you the most and why?
9. What was your opinion on the use of graphics to aid with the storytelling?
10. Technology is a big theme in
The Passengers
. Do you trust it and how it might impact our lives in the future? What scares you the most about it, and what excites you?
11. What was your opinion of driverless cars before you read
The Passengers
, and does it differ now? Would you ride in one?
Back to Top