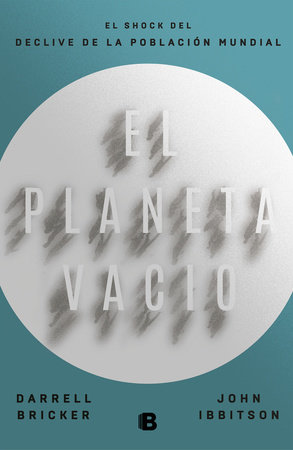 El planeta vacío / Empty Planet
By Darrell Bricker and John Ibbitson

By
Darrell Bricker

and

John Ibbitson




Best Seller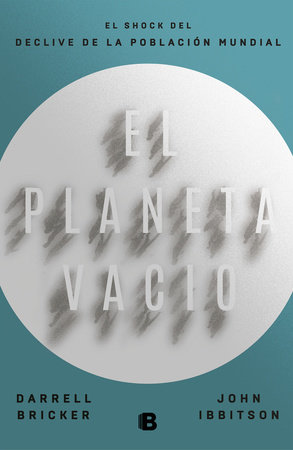 Jul 23, 2019 | ISBN 9788466665407
*This title is not eligible for purchase to earn points nor for redemption with your code in the
Reader Rewards
program
Buy the Paperback:
Inspired by Your Browsing History
Also in Spanish Language Nonfiction
Praise
Reseñas…
«Si bien el género "todo lo que sabes es falso" se ha vuelto agotador, este libro contiene información fascinante y de vital importancia. Los datos reveladores de Bricker e Ibbitson demuestran, con una prosa enérgica e incisiva, que en el mundo se está operando un cambio radical sin que nadie se dé cuenta.».- Steven Pinker.
«Aun cuando la población mundial esté aumentando, la tasa de natalidad ya ha empezado a caer en todo el mundo. En otros tiempos, los descensos de población se debieron a desastres naturales como la erupción del Toba, la peste negra o la gripe, pero la caída que viene ahora será cosa exclusivamente nuestra. En este sugerente libro, Bricker e Ibbitson debaten acerca de por qué, hacia finales del siglo XXI, no habrá una superpoblación global sino una rápida disminución demográfica, al tiempo que proponen medios para adaptarnos a ella.».- Lewis Dartnell, profesor de comunicación científica en la Universidad de Westminster y autor de Abrir en caso de apocalipsis.
«Para comprender el futuro debemos cuestionar nuestras suposiciones, y la mayor de todas es que la población sigue creciendo, algo que muchos creemos. Bricker e Ibbitson nos ofrecen un desafío revelador, que debería ser tomado muy en serio por todo aquel que se preocupe por el futuro a largo plazo (que, espero, seamos todos).».- Dan Gardner, autor de Risk y coautor de Superforecasting: The Art and Science of Prediction.
«Un libro muy ameno, una visión controvertida sobre una realidad sobre la que se reflexiona poco: un mundo despoblado y una urbanización creciente.».- George Magnus, autor de The Age of Aging y Red Flags: Why Xi's China Is in Jeopardy.


Back to Top