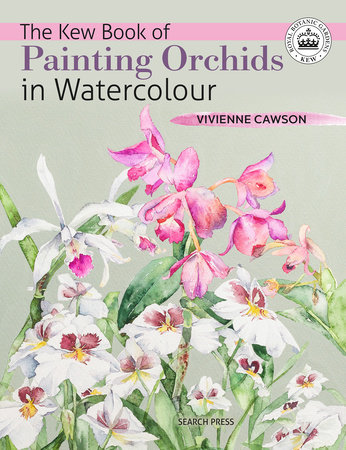 Kew Book of Painting Orchids in Watercolour, The
By Vivienne Cawson

By
Vivienne Cawson
Best Seller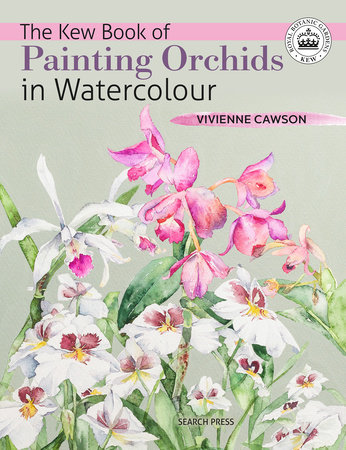 Feb 04, 2020 | ISBN 9781782216513
*This title is not eligible for purchase to earn points nor for redemption with your code in the
Reader Rewards
program
Buy the Paperback:
Inspired by Your Browsing History
Praise
Paint Magazine – Jan 2020
You might think that painting orchids was a subject too specialised to be of general interest. They are, however, one of the most varied flower types and, of course, some examples are highly prized by collectors. Not all types are exotic, though, and there's a good chance you have some in your own garden or at least locally.

The result is a book which is endlessly fascinating and which tells you far more about flower painting in general than you'd ever expect. 

In practical terms, the introductory sections contain succinct yet thorough information on colour, tonal values, positive and negative space, shape, brushwork and a whole lot more. It's all thoroughly practical and there are plenty of examples and exercises to get stuck into. It's actually quite easy to forget you're dealing with orchids specifically as you learn about stems, leaves and petals – even roots – and how everything complements something else. It's all rather good fun, which is perhaps the most important thing. 

The Artist – Feb 2020

Orchids might seem like a rather over-specialised subject for a whole book, but they are one of the most varied species around and offer a wide variety of shapes and colours. As a result, this has plenty to offer the more general flower painter and Vivienne Cawson's methods of working and teaching have much to commend them. Whilst being recognisable blooms, these are not detailed botanical illustrations, in spite of the Kew connection, which might suggest they would be. Rather, Vivienne takes advantage of the opportunities variety has to offer and explores colour, tone, shape and setting in ways that have broad appeal and can be applied to any flower or plant. After discussions of palettes, leaves, flowers and even roots, there are three detailed projects where the quality of the illustrations makes following the instructions particularly straightforward. This is a book which promises much and delivers at every stage.
Back to Top