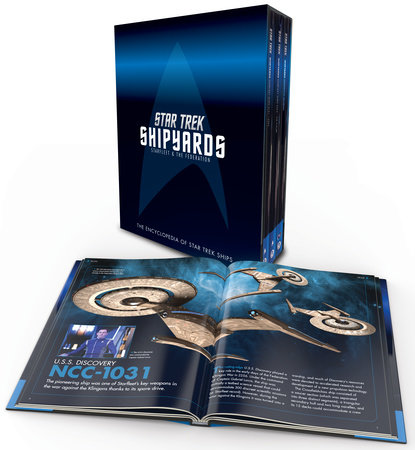 Star Trek Shipyards: Starfleet and the Federation Box Set
By Ben Robinson and Marcus Riley

By
Ben Robinson

and

Marcus Riley




Best Seller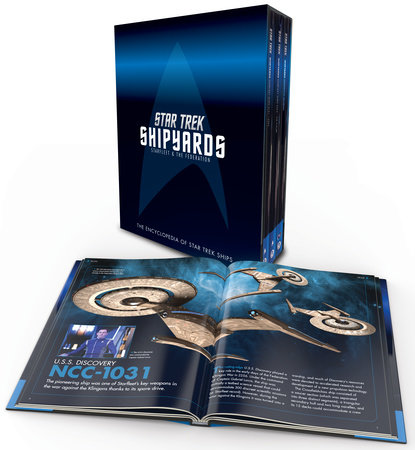 *This title is not eligible for purchase to earn points nor for redemption with your code in the
Reader Rewards
program
Inspired by Your Browsing History
Praise
Star Trek Shipyards Star Trek Starships: 2151-2293:
"From immaculately reproduced Matt Jefferies sketches and notes that were part of his original Enterprise design to a complete section on Ralph McQuarrie's re-imagining of the ship for the failed Planet of the Titans reboot, no detail is missed when it comes to the original Enterprise designs." – Trek Core

"No ship is too abstract for Ben Robinson and his Eaglemoss team, who do an excellent job of breaking down each ship design with creative notes and interviews with the designers throughout. Each article reveals something you didn't know about the creative process in one ship after another." – Trek Core

Star Trek Shipyards Star Trek Starships: 2294 to the Future:
"… really fun books that offer undoubtedly the most comprehensive in-universe guide to Star Trek starships ever assembled." – The Trek Collective

Star Trek Shipyards: Federation Members:
From the Inside Flap
This volume features ships belonging to the interstellar federal republic known as the Federation, with chapters on the Vulcan Command Fleet, Alpha and Beta Quadrant Species, and Civilian Federation Ships. Each ship is illustrated with CG artwork, including original VFX models made for the TV show, and includes a technical overview and operational history. Chapters include size charts, showing the ships to scale, and an appendix of class listings.
Back to Top