Darling Girl Reader's Guide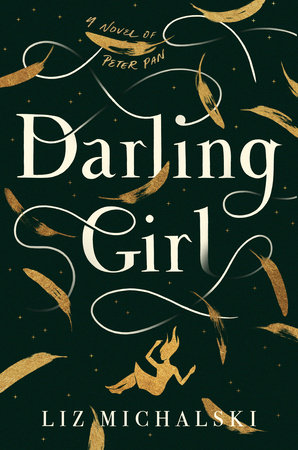 Darling Girl Reader's Guide
READERS GUIDE
1. In
Darling Girl
, Liz Michalski revisits Peter Pan and probes beneath the surface of the fairy tale to see what the real story is. Were you surprised at the darkness that Liz seems to have found in this beloved children's classic, or do you agree that there is something sinister about Peter, a boy who refuses to grow up?
2. Holly is distraught by Eden's strange affliction, her rapid aging causes her life to slip away too quickly before Holly's very eyes. Do you think this anxiety is rooted in a natural part of parenthood, as parents watch the children they love grow up and away and into the world with all of its beauty and danger?
3. In
Darling Girl
, though the story is utterly magical, we see very little of that magic on the page. Why do you think Liz made that choice? What is the effect on readers that we never get to see Neverland?
4. Of all the familiar characters that Liz reimagined, from Peter to Wendy, Tinkerbell to Captain Hook, which did you think underwent the most significant transformation? Can you still see the classic versions of those characters in Liz's darker iterations?
5. One thing is clear: We readers and story-lovers get something out of revisiting classic tales again and again. Stories from our childhood reimagined in new, more adult ways are exciting, thought-provoking, and endlessly entertaining. Why do you think that is?
6. Some of the themes that Michalski explores in
Darling Girl
include motherhood, sacrifice, confronting demons, the fear of growing up, and the idea that all magic must come with a cost. How do you think those themes relate to Peter Pan? How does
Darling Girl
make you think differently about J. M. Barrie's classic tale, if at all?
7.
Darling Girl
is just the latest in a long line of Peter Pan retellings across several mediums—books, plays, and films. Yet the original is a scant two hundred pages. What is it about this book, ostensibly for children, that has captured the public's imagination for more than one hundred years?
8. In the original Peter Pan, mothers are in the story but not central to it. How does telling the narrative of Peter Pan and Neverland from the Darling women's perspectives change your feelings about the original story?
9. Peter Pan's fate is ambiguous at the end of the novel. What do you think happens to him?
10. Many of the characters face difficult situations and hard decisions, which you may or may not agree with. Who did you find to be the most sympathetic character and why?
Back to Top