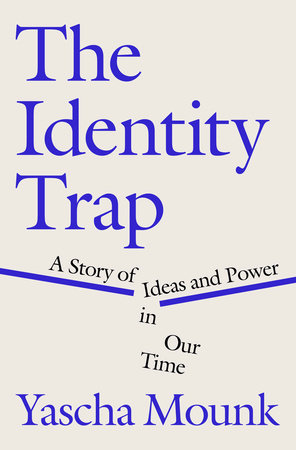 Best Seller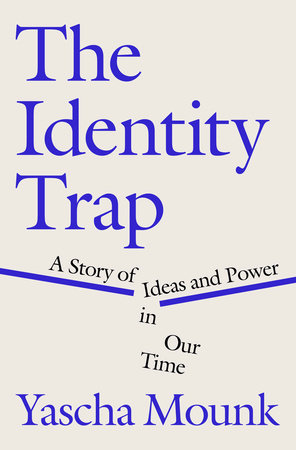 Sep 26, 2023
|
ISBN 9780593493182
Buy the Audiobook Download:
YOU MAY ALSO LIKE
QUICK VIEW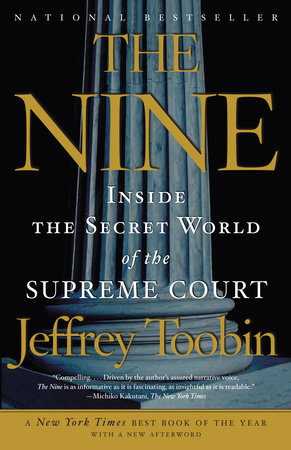 The Nine
Paperback
$20.00
QUICK VIEW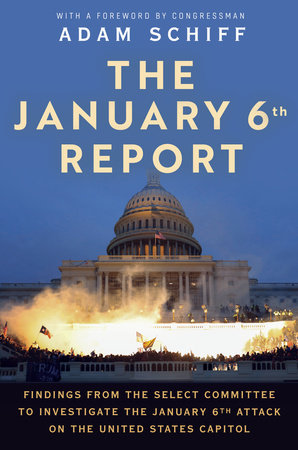 The January 6th Report
Paperback
$20.00
QUICK VIEW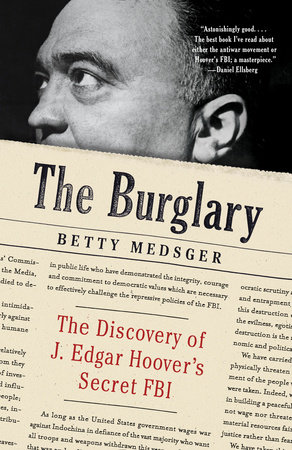 The Burglary
Paperback
$18.00
QUICK VIEW
Gideon's Trumpet
Paperback
$18.00
QUICK VIEW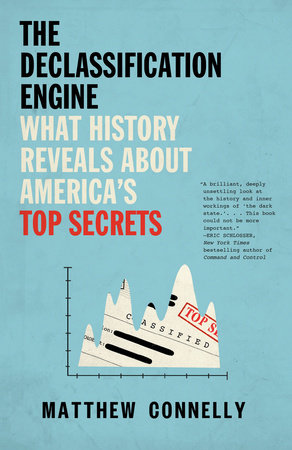 The Declassification Engine
Paperback
$22.00
QUICK VIEW
Lethal Passage
Paperback
$17.00
QUICK VIEW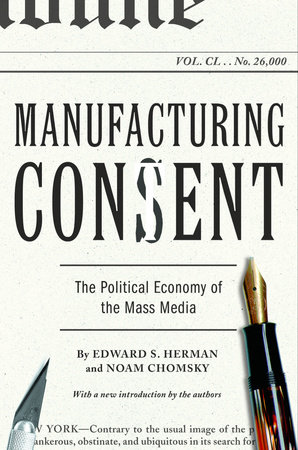 Manufacturing Consent
Paperback
$22.00
QUICK VIEW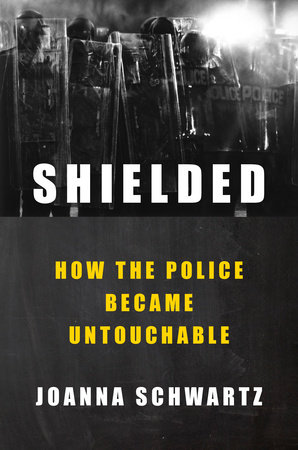 Shielded
Hardcover
$30.00
QUICK VIEW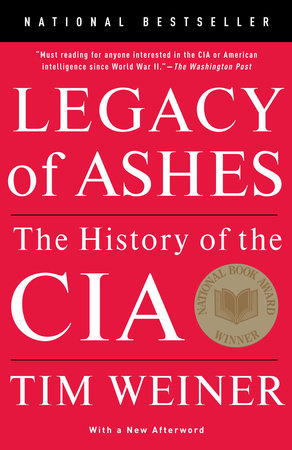 Legacy of Ashes
Paperback
$20.00
QUICK VIEW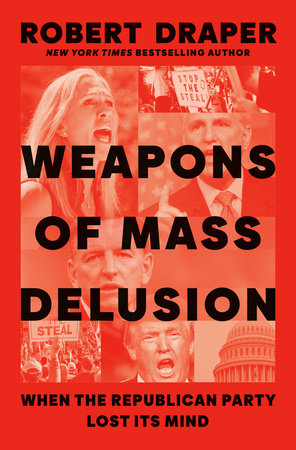 Weapons of Mass Delusion
Hardcover
$29.00
Praise
"A fascinating account of the intellectual origins of identity politics. Mounk . . . a historian of ideas . . . gives a careful account of the work of thinkers such as Derrick Bell, Michel Foucault and Kimberlé Crenshaw, revealing the theory that underpins influential ideas such as critical race theory and intersectionality." —Financial Times Best Books of the Year

"A well-argued treatise about wokeness and cancel culture…Bold and timely, this book poses questions about identity politics that many on the left are too afraid to ask." —The Economist Best Books of the Year

"Outstanding." —David Brooks, The New York Times

"The most comprehensive and reasonable story of this shift that has yet been attempted . . . Mounk has told the story of the Great Awokening better than any other writer who has attempted to make sense of it." —The Washington Post

"An intellectual tour de force." —Bret Stephens, The New York Times

"America's academic, cultural, and political institutions went insane beginning around 2014, and I've been trying to figure out why ever since. In The Identity Trap, Yascha Mounk explains how a few powerfully bad ideas, propelled through institutions by people with good intentions, are causing systemic dysfunction and dangerous polarization. This is among the most insightful and important books written in the last decade on American democracy and its current torments, because it also shows us a way out of the trap." —Jonathan Haidt, author of The Righteous Mind, and coauthor of The Coddling of the American Mind

"Mounk was already one of the great commentators on the rise of dangerous populism; now, with this book, he becomes a great commentator on the rise of what he calls 'the identity synthesis', though others may know it as 'identity politics' or 'woke tosh', according to their preconceptions. Where did it come from? Where is it going? And is it a good or bad thing? Mounk addresses these questions calmly and intelligently, which is more than most have achieved."
—Prospect Magazine Best Books of the Year

"Illiberalism seems to be flourishing on both the left and the right . . . At such a moment, it is prudent to be open to new alliances with anyone, on the right or left, who genuinely values freedom and democracy. The Atlantic's Yascha Mounk clearly qualifies under that description, as he proves in his latest book, The Identity Trap. It's the kind of work that might lead thoughtful conservatives to reflect on the potential rewards of a cross-spectrum 'liberal alliance.'" —National Review

"Bold, timely and buttressed by data . . . The Identity Trap offers plausible remedies . . . The post-liberal right and post-liberal left are much closer to each other than many people realise. Both are intolerant; both prioritise the power of the state over individual liberty. They 'see each other as mortal enemies', but 'feed on each other', Mr Mounk warns. That is why 'everyone who cares about the survival of free societies should vow to fight both.'" —The Economist

"After writing two books dealing with threats to liberal democracy from the new right, it's to these 'progressive' forces and their intellectual champions that Yascha Mounk, a politics professor at Johns Hopkins University, now turns in The Identity Trap . . . Mounk argues—I think persuasively—that . . . even if most ordinary people—whatever the colour of their skin—probably still cling to MLK's dream, a pessimism that was once confined to a small number of separatists is now far more general among opinion-formers . . . Better, Mounk says, to heed to the words of the late black gay civil rights activist Bayard Rustin, who wrote in 1970 that simply belabouring the heads of the majority for their (or their forebears') sins 'can never produce anything politically creative. It will not improve the lot of the unemployed and the ill-housed. On the other hand it could well happen that the guilty party, in order to lighten his uncomfortable moral burden, will finally begin to rationalise his sins and affirm them as virtues. And by such a process, today's ally can become tomorrow's enemy.' Look, and you can see that process happening all around." —Financial Times

"An important book." —The Atlantic

"Mounk's painstaking and thoroughly researched account is a revelation." —The Daily Telegraph

"A fascinating book on the origins, impact and risks of the ideology we might (very imperfectly) call woke. Great balance of deep intellectual analysis with accessible style; this is a thought-provoking book that never veers into the hysteria that usually accompanies both sides of this debate. Highly recommended." —Charles Pignal, Lit with Charles

"In his new book, the German-born American political scientist authoritatively traces the evolution of the 'identity synthesis' . . . Mounk's analysis is nuanced and balanced. His goal is not merely to critique the identity synthesis, but to explain how leftists came to embrace its dead-end fixation on identity; and to offer ideas about how they can be returned to the path of liberalism." —Quillette

"Few have begun to explain the phenomenon, and in this, Mounk excels . . . Mounk's painstaking and thoroughly researched account is a revelation." —The Telegraph (UK)

"Barack Obama's favourite political thinker . . . Having thoroughly skewered right-wing populism and its brash demagogues in popular books, Mounk's next target may surprise his considerable fanbase. The Identity Trap: A Story of Ideas and Power in Our Time explains how dangerous styles of thinking developed in and once largely conned to the academy have now gone mainstream—and why we should all be worried . . . As a darling of the political left, Mounk's criticisms of America's elite universities will probably hit harder than the anti-woke rants to which institutions have become accustomed. His constructive tone, however, may help higher education institutions to play their part more effectively in a defence of democracy to which he has dedicated himself." —Matthew Reisz, Times Higher Education Supplement

"In his indispensable book, Yascha Mounk proposes an alternative to the ceaseless combat between 'woke' and 'anti-woke' extremes—one that takes seriously the enduring malignant legacy of systemic discrimination yet correctly identifies that universal values, not group solidarity, offer the surest path to justice, fairness, and enduring social peace. The Identity Trap is necessary reading for understanding both the appeal and profound limits of identity based politics while offering a compelling alternative rooted in the highest ideals of liberal democracy." —David French, New York Times columnist

"Yascha Mounk tackles one of the most consequential, controversial and—as he puts it—counterproductive contemporary debates with great seriousness as well as sensitivity. This book is brave, bold, erudite, and rich in detail. Monk is impressively thorough in his analysis of the theories and personalities, social developments, and demographic and technological changes that have brought us to an impasse in identity politics. This is a must read for anyone who wants to explore an alternative approach to framing public life and building coalitions to create a fair and equal society." —Fiona Hill, Distinguished Senior Fellow, Brookings Institution

"Yascha Mounk explains the intellectual roots of our current focus on identity, what's wrong with it, and how we can get back to belief in a shared humanity in an erudite yet easy-to-read account." —Francis Fukuyama, author of Liberalism and Its Discontents

"Yascha Mounk and I don't agree on everything, inevitably, but I very much admire his aim to take seriously a set of ideas that have been subject to much more heat than light. The question of who speaks for the group is one that yields no easy answers. Social identities connect us in multiple and overlapping ways; they are not protected but betrayed when we turn them into silos with sentries. The Identity Trap brings vital context to some of the most fraught and divisive debates of our time." —Henry Louis Gates, Jr., Alphonse Fletcher University Professor, Harvard University, and author of Stony the Road: Reconstruction, White Supremacy, and the Rise of Jim Crow 

"Why are so many people embracing simplistic notions of 'identity,' in the guise of social justice, to substitute for reasoning, empathy, and even fairness? The Identity Trap is a smart tutorial on how we got to this point and how we get back to elevating logic over performance art to function as a mature society." —John McWhorter, Columbia University and the New York Times 

"Yascha Mounk has written another powerful, timely book, seeking to understand the origins and impact of the ideas that rightly or wrongly constitute 'identity politics'—where they come from, what effect they have, where they could lead. His book is both an excellent analysis and an eloquent plea for the recovery of shared values, the ideas that link us instead of dividing us." —Anne Applebaum, author of Twilight of Democracy

"A passionate book about how the things we have in common are greater than the things that divide us . . . A thoughtful deconstruction of identity politics well worth discussing." —Kirkus
Get the latest updates about Yascha Mounk
And go from well-read to best read with book recs, deals and more in your inbox every week.
And go from well-read to best read with book recs, deals and more in your inbox every week.
Dismiss
Thanks!
Something awesome is on its way.
Back to Top
Become a Member
Just for joining you'll get personalized recommendations on your dashboard daily and features only for members.
Find Out More
Join Now
Sign In
Success!
Your account has been created. Upload book purchases, access your personalized book recommendations, and more from here.