The Northern Clemency Reader's Guide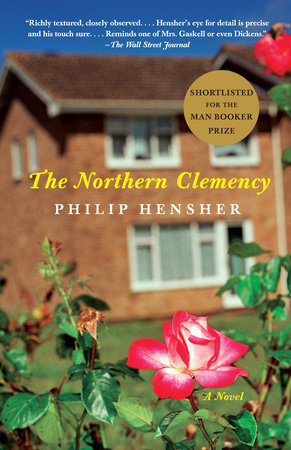 The Northern Clemency Reader's Guide
READERS GUIDE
"A richly textured, closely observed saga. . . . Hensher's eye for detail is precise and his touch sure. . . . Reminds one of Mrs. Gaskell or even Dickens." —
The Wall Street Journal
The introduction, questions, and suggestions for further reading that follow are intended to enhance your reading group's discussion of Philip Hensher's epic, vividly rendered novel
The Northern Clemency
, which was shortlisted for the Man Booker Prize.
Introduction
The award-winning author of
The Mulberry Empire
brings us a sweeping chronicle of ordinary lives profoundly shaped by both the subtleties of everyday experience and the larger forces of history.
In 1974, the Sellers family is transplanted from London to Sheffield in northern England. On the day they move in, the Glover household across the street is in upheaval: convinced that his wife is having an affair, Malcolm Glover has suddenly disappeared. The reverberations of this rupture will echo through the years to come as the connection between the families deepens. But it will be the particular crises of ten-year-old Tim Glover—set off by two seemingly inconsequential but ultimately indelible acts of cruelty—that will erupt, full-blown, two decades later.
Expansive and deeply felt,
The Northern Clemency
shows Philip Hensher to be one of our most masterly chroniclers of modern English life, and a storyteller of virtuosic gifts.
Questions and Topics for Discussion
1. What do you think the title means? Who in the novel is seeking clemency, who deserves it, and who receives it?
2. When you first read the epigraph from E. M. Forster, what did you think it meant? Now that you've read the novel, how has your understanding changed?
3. Who is the main character in this novel? Is there more than one? Who did you most, and least, enjoy spending time with? Which character undergoes the greatest transformation? In what ways is he/she transformed?
4. Before reading the novel, how familiar were you with contemporary British history? How did that affect your reading experience?
5. What role does economics play in the characters' lives? How does the miners' strike affect them?
6. "Mardy," "Nesh," "The Giant Rat of Sumatra"… What do the titles of the novel's ports signify? How do they help to organize the novel?
7. Several of the female characters believe that, by using sex, "you could make someone do what you wanted them to do" [p. 293]. What are the ramifications of this? Do any of the men use sex in a similar way?
8. The notion of keeping secrets—anything from Nick's double life to Tim's obsession with Sandra—is a major theme in the novel. Who benefits by being circumspect, and who is damaged by it? What do you think the novel demonstrates about secrets?
9. Compare Katherine's relationships with Malcolm and with Nick. What does she get from each of them? Why does she stay with Malcolm? Why does Malcolm stay with her, especially after Nick's testimony?
10. Discuss the scene in which Katherine kills Tim's snake. How does this one act affect everyone in the Sellers and Glover families?
11. In what ways are the two families alike? How are they different?
12. What is the significance of "the game," which Francis and, eventually, Tim play at school? How does it foreshadow their adult lives?
13. Reread the passage about family life that begins at the bottom of page 285. In your own life, do you find this to be accurate? How does having an audience make a family more cohesive?
14. Why doesn't Daniel tell his parents about Tim's visits to Andrew in the hospital [p. 295-97]? How might things have changed if he had?
15. Several ancillary characters—Anthea, Andrew, Sonia—have their own side stories. What do these contribute to your understanding of the main characters' behavior?
16. Why do you think Sandra changes her name?
17. Take another look at Francis's confessions to his mother [p. 633-34]. Do you think Alice hears what he's saying? How does this figure into his final scene, on the train [p. 589-90]?
18. Which character(s) have what you consider to be happy endings? Why?
19. "So the garden—": What is your opinion of the author's twist at the end? How did it affect your understanding of what you'd read? Was it a satisfying ending?


(For a complete list of available reading group guides, and to sign up for the Reading Group Center enewsletter, visit www.readinggroupcenter.com)
About this Author
Philip Hensher's novels include
Kitchen Venom
, which won the Somerset Maugham Award, and
The Mulberry Empire
, which was long-listed for the Man Booker Prize. Chosen by
Granta
as one of its best young British novelists, he is professor of creative writing at Exeter University and a columnist for
The Independent
. He lives in London.
Suggested Reading
Charles Baxter,
Feast of Love
; A.S. Byatt,
The Children's Book
; Jonathan Coe,
The Rain Before It Falls
; Pat Conroy,
South of Broad
; Ian McEwan,
On Chesil Beach
; Lorrie Moore,
A Gate at the Stairs
; Joseph O'Neill,
Netherland
; Jayne Anne Phillips,
Lark and Termite
; Graham Swift,
Waterland
; Steve Toltz,
A Fraction of the Whole
; Abraham Verghese,
Cutting for Stone
; Colson Whitehead,
Sag Harbor
Back to Top