Beatrix Potter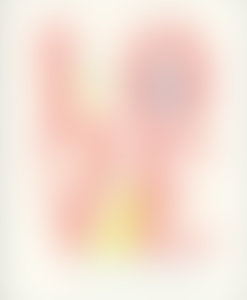 B P
About the Author
Beatrix Potter was born on July 28th, 1866 at No 2, Bolton Gardens, Kensington, London. A typical Victorian family, the Potters lived in a large house with several servants. Beatrix was cared for by a nurse, and she spent long hours alone, only seeing her parents at bedtime and on special occasions.
Beatrix Potter discovered her love of nature on annual summer holidays in Scotland and the Lake District. She and Bertram explored the woods and fields, caught and tamed wild animals, and sketched and painted all they saw.
It was while staying near Windermere in the Lake District in 1882 that the Potters became friendly with the local vicar, Canon Harwicke Rawnsley. Rawnsley was already concerned by the effects of industry and tourism on the natural beauty of the Lake District. He taught Beatrix the importance of preserving the countryside, a cause that was to remain close to her heart for the rest of her life.
Mr. and Mrs. Potter were overprotective parents and discouraged friendships with other children, but Beatrix and Bertram had each other for company and together they collected a menagerie of pets which they kept in the schoolroom. At one stage, they had a green frog, two lizards, some water newts, a ring-snake, a tortoise and a rabbit, all of which were carefully studied by the children. Beatrix covered pages with sketches of them and almost all of her famous characters are based on the pets that she used to own.
Benjamin Bouncer
Benjamin Bouncer was Beatrix's first pet rabbit. She bought him secretly from a London bird shop and sneaked him into the nursery in a paper bag. 'Bounce' became the model for many of Beatrix's rabbit drawings. On the back of a photograph of him, Beatrix wrote "This is the original 'Benjamin Bunny'. Benjamin was extremely fond of hot buttered toast, he used to hurry into the drawing room when he heard the tea-bell!"
Peter Piper
Peter Piper was a Belgian buck rabbit 'bought at a very tender age'. Beatrix wrote in a letter to a child, "Peter used to lie before the fire on the hearth rug like a cat. He was clever at learning tricks, he used to jump through a hoop, and ring a bell, and play the tambourine. I saw him once trying to play the tambourine on a straw hat!"
Mrs. Tiggy-winkle
Beatrix wrote about her pet hedgehog in a picture letter to Winifred Warne: "Mrs. Tiggy-winkle is a great traveller. I don't know how many journeys she hasn't done. She enjoys going by train, she is always very hungry when she is on a journey…I think you must ask Mrs. Tiggy-winkle to tea, she will drink milk like anything out of a doll's tea-cup!"
Spot
Spot the spaniel was the Potter's adored family dog. Beatrix described him as 'a philosophical traveller' because he loved to ride in carriages, and could hardly be stopped from jumping in when any member of the family wished to go out in one. Beatrix admitted that she found dogs difficult to draw and though she kept a succession of sheepdogs in later life, she wrote, 'I respect dogs to a certain extent but I do not think they are moral characters.'
Xarifa
When Beatrix was a child, she had a favourite dormouse who was 'a sleepy little animal'. When Beatrix recorded Xarifa's death, she wrote, 'Poor little thing, I thought at one time she would last as long as myself. I believe she was a great age. I wonder if ever another dormouse had so many acquaintances…I think she was in many respects the sweetest little animal I ever knew.' When Beatrix wrote The Fairy Caravan, one of the characters she wrote about was a little sleepy dormouse named Xarifa.
Pig-wig
Pig-Wig was a little black Berkshire pig that Beatrix bought from a pedigree pig farmer. She wanted to put it with the other pigs at Hill Top Farm, but the farm manager refused to have it near the litter. So Beatrix put the little pig in a basket beside her bed, and bottle-fed it night and day, until it became her devoted pet and followed her everywhere, indoors and out.
When Beatrix was fifteen, she began to keep a journal written in a secret code of her own invention. Even Beatrix herself, when she read back over it in later life, found it difficult to understand. It was not until fifteen years after her death that the code was cracked. To the outside world Beatrix appeared a shy and reserved person but in her diary she was able to express herself openly, and she showed herself to be a strong critic of the artists, writers and politicians of the day.
"Once upon a time there were four little Rabbits, and their names were Flopsy, Mopsy, Cotton-tail and Peter." This is the introduction to one of the best-loved children's stories of all time – The Tale of Peter Rabbit. However, the story of how Beatrix Potter's most famous character came to have a book published about him is another tale entirely.
On September 4th, 1893, Beatrix sat down to write a picture letter to Noel Moore, the five-year-old son of her ex-governess, all about a naughty rabbit called Peter. Noel was ill in bed and so Beatrix wrote to him: "My dear Noel, I don't know what to write to you, so I shall tell you a story about four little rabbits…."
Some years later, Beatrix thought of publishing the story as a book. She rewrote it into an exercise book and sent it to six publishers. It was rejected by every one of them. It was not until Beatrix had printed the book herself that Frederick Warne agreed to publish it. The Tale of Peter Rabbit was published in 1902, costing one shilling (the equivalent of just 5p today,) and became one of the most famous stories ever written.
Though Beatrix always believed in her book, even she was surprised by quite how popular it became. It was an overnight success, and she believed that this was because the story had originally been written for a real child.
Peter Rabbit has always been Beatrix Potter's most popular character – he also features in The Tale of Benjamin Bunny, The Tale of The Flopsy Bunnies, and The Tale of Mr. Tod.
In 1903, Beatrix published two more books with Frederick Warne, The Tale of Squirrel Nutkin and The Tailor of Gloucester. She had become a regular visitor to the Covent Garden offices of her publishers (in London) to discuss her books, and most of her dealings were with Norman Warne, the youngest son of the late Frederick Warne.
Norman was the only unmarried son in the Warne family, and was a devoted uncle to his nephews and nieces. He and Beatrix became friends, and Beatrix became a welcome visitor at the Warne family home. Beatrix was delighted when she received a letter from Norman asking her to marry him, and though her parents did not approve of the match, she was determined to accept him.
However, the wedding was not to be, for soon after the engagement, Norman fell ill and died of pernicious anaemia within a few weeks. Beatrix was devastated. She wrote in a letter to his sister, Millie, "He did not live long, but he fulfilled a useful happy life. I must try to make a fresh beginning next year."
Beatrix had always loved the Lake District, and now, with the money she was earning from her Peter Rabbit books she was able to buy Hill Top Farm in the village of Sawrey. She kept on the farm manager, John Cannon, and invested in a flock of Herdwick sheep. She could not stay in her beloved new home because she was expected to take care of her parents in London, but it was her first step to independence, and she visited it whenever she could.
Many of Beatrix's later books were set at Hill Top – the rats that infested the farm inspired The Tale of Samuel Whiskers, Tom Kitten and his sisters climb up the rockery wall at the bottom of Hill Top garden, and Ginger and Pick