Staff Picks
What Lulu Martinez is Loving Right Now
She shares her favorite thought-provoking nonfiction, new recipes, and more.
We asked some of the most bookish people we know to share what they're enjoying these days, from the latest unputdownable novel to their current movie obsession. We're excited to hear from Lulu Martinez, Marketing Director for One World at Penguin Random House! Read on to hear in her own words what she's reading and recommending right now.
As Marketing Director for One World, I'm privileged to work with activists, thinkers, journalists, and award-winning authors who are actively challenging the status quo. I love reading transformative narratives that lead to a personal awakening and I'm interested in books that provide me with the language and ideas to understand the present. Lately my new obsession is audiobooks! I enjoy listening to them while doing chores at home or going out on walks.
---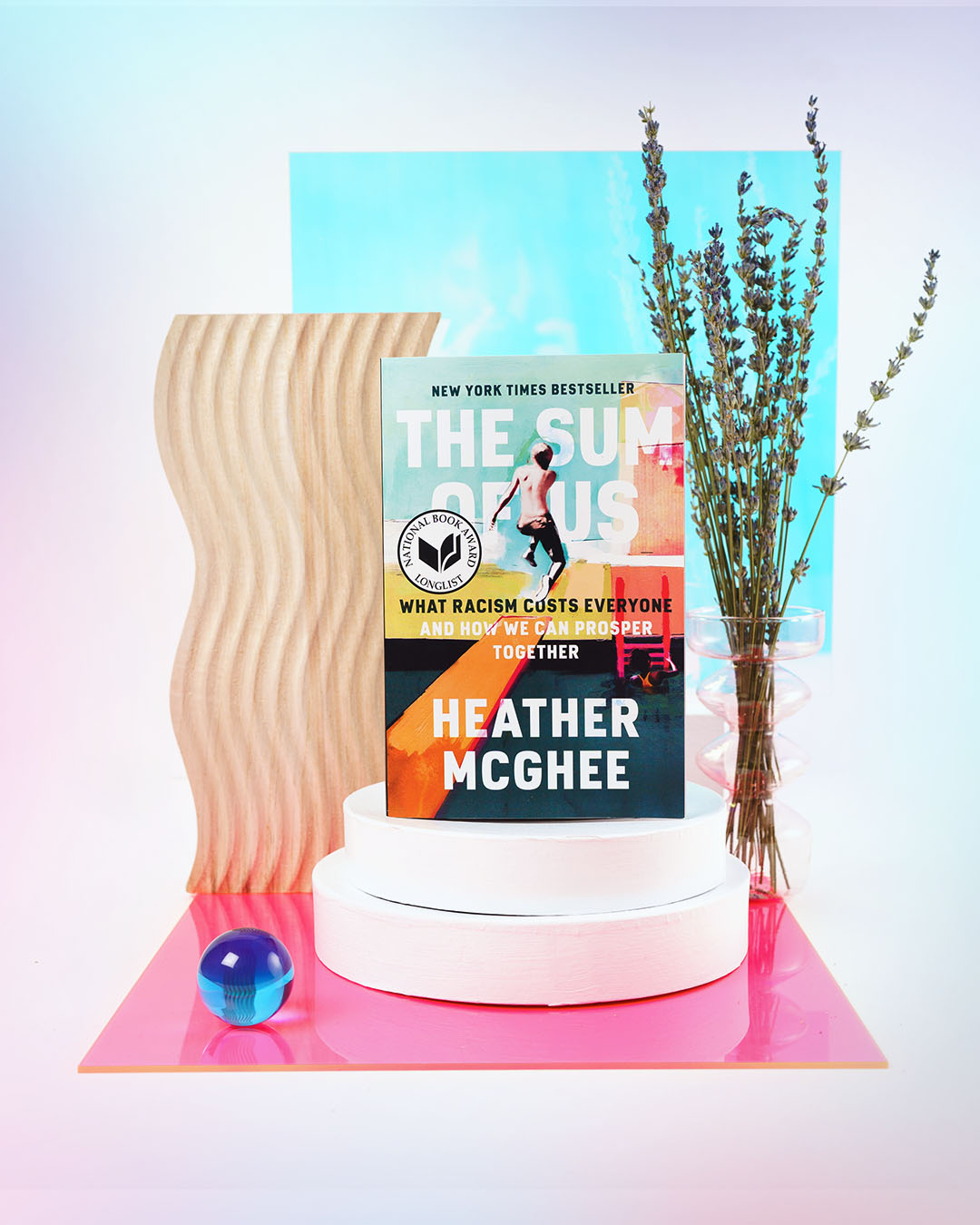 I learned so much from The Sum of Us by Heather McGhee. McGhee masterfully takes us on a historic and at times personal journey explaining the systems and policies that are hurting everyone, and how we all lose with the zero-sum paradigm, which is the idea that progress for some of us must come at the expense of others. The book includes real-life stories that at times are hard to read, but McGhee leaves us with a vision for a better future, one where we all prosper together and consider what's best for the whole community.
Also available from: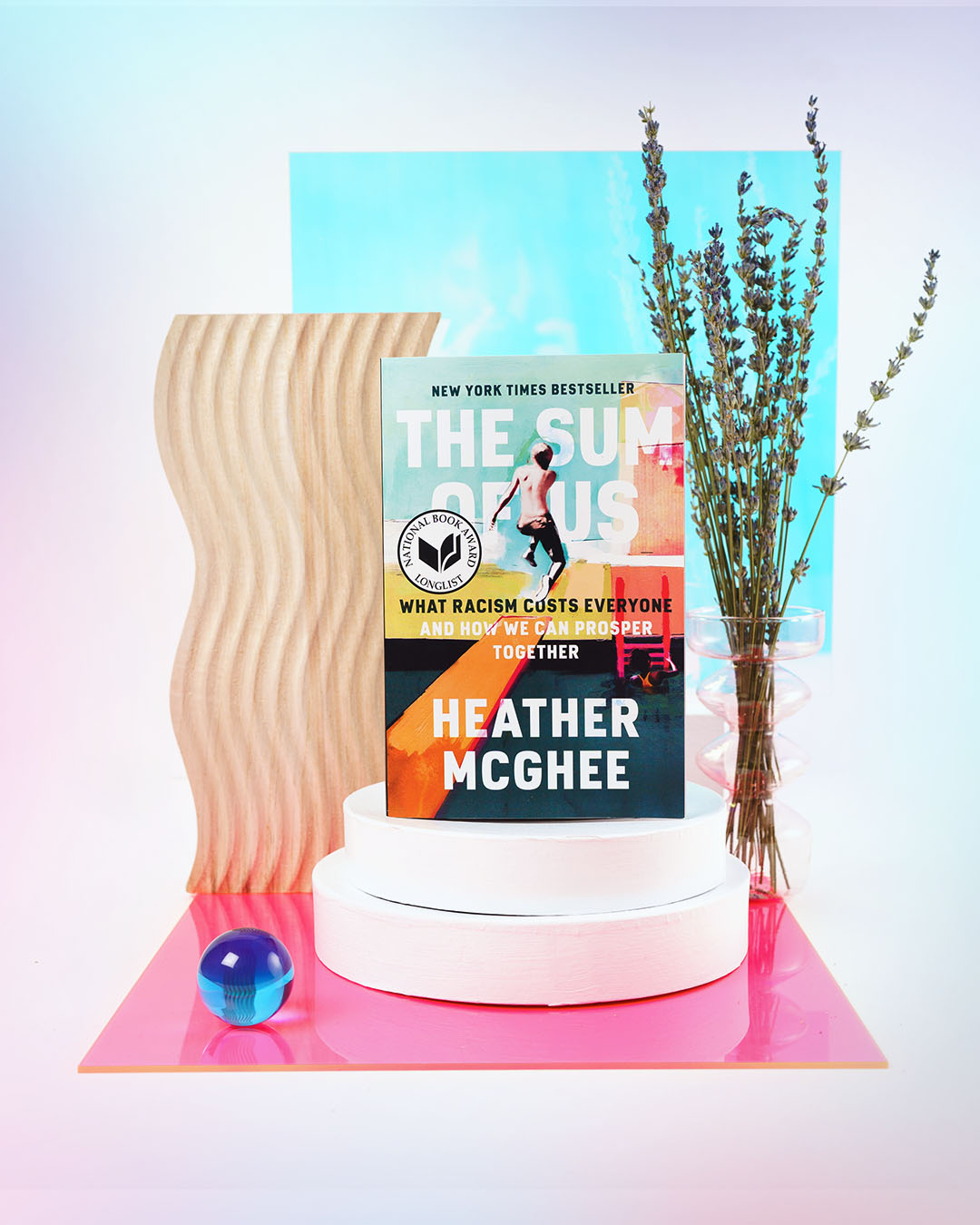 ---
Pappas is a famous runner who most recently went viral during the NYC marathon in November for running all 26.2 miles with a huge smile while high-fiving everyone on the course. Bravey is the vulnerable and raw account of her battle with depression, the death of her mother by suicide, and how she chased her Olympic dreams. Alexi shares with us the knowledge and life lessons that come with the physical and mental pain of pushing your body to its limits. These learnings are relatable, and you don't need to be a runner to enjoy the book.
Also available from:
---
Chin is the Academy Award-winner director of Free Solo and he has worked all over the world, literally, documenting some incredible adventures in death-defying situations. There and Back is a work of art and a beautiful collection of photos taken during these breathtaking adventures and the stories behind them. We follow some world-class athletes, including Alex Honnold, as they conquer the highest peaks and venture to some of the most remote places on earth. Chin's work shows places that only a lucky few will ever see.
Also available from:
---
I listened to the audiobook of Black Cake and I found myself taking longer walks because I needed to know what would happen next. When matriarch Eleanor Bennet dies, she leaves behind a recording for her two adult children, Byron and Benny, where she confesses her secret past, her heartbreak, and the decisions she was forced to make when the unthinkable happened. This challenges everything Byron and Benny thought they knew about their mother and themselves, sending them on a journey to piece together their family story.
Also available from:
---
By
In this poignant and revealing collection of essays we hear from a myriad of women — actors, athletes, academics, CEOs, writers, small-business owners, birth workers, physicians, and activists — about their own experiences, the challenges they faced, and the life-changing joy of bringing life into this world. The experience of becoming a mother is not the same for all, it is heavily impacted by one's skin color, zip codes, and access to maternal healthcare. Arrival Stories covers different types of journeys to motherhood — from those who are single or partnered, queer or straight, giving birth or adopting — and shows motherhood as real as it can be.
Also available from:
---
While on a manned mission to Jupiter, astronauts discover a giant dome sitting on Europa, one of its moons. Encased in the dome is an American city populated by alien abductees. In this city, everyone can prosper as long as they play by the rules, never question those in power, and never ever talk about the "Invisible Things." But when new arrivals challenge the mass denialism, crisis ensues and panic takes over the once oblivious city. At times I laughed out loud at Johnson's signature funny and sharp style. Invisible Things explores the current state of our world but takes it to a whole new level by setting it in space.
Also available from:
---
Woman of Light is a beautiful story about the power of ancestral storytelling, family secrets, and love. It centers on the Lopez family, who live in the American West between 1890 and 1935. Luz, a tea leaf reader, comes from a long line of powerful women and, after her brother is run out of Denver by a violent white mob, she begins to have visions about her Indigenous homeland and those who have harmed her people. While reading it I felt like I was watching a movie set in the West led by strong females alongside a cast of diverse characters.
Also available from:
---
I've been following Joanne since before she became a TikTok star. Her videos blend personal stories with beautiful editing and delicious recipes, and The Korean Vegan Cookbook feels like an extension of her mesmerizing videos. Joanne veganizes traditional Korean dishes and takes us inside her family and life with her powerful storytelling.
Also available from:
---
For us Mexicans, food is tradition, culture, and how we express love. Castrejón shows a vegan take on the dishes that we all know, like tacos, chilaquiles, and pozole, and makes it easy and approachable for anyone to try them at home, no fancy equipment required.
Also available from:
---
Thank you, Lulu!