Bill Buford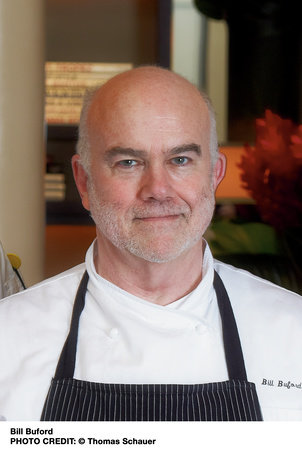 Photo: © Gasper Tringale
About the Author
Bill Buford is a Staff Writer and European Correspondent for The New Yorker. He was the Fiction Editor of the magazine for eight years, from April 1995 to December 2002. Before that he edited Granta magazine for sixteen years and, in 1989, became the publisher of Granta Books. He has edited three anthologies: The Best of Granta Travel, The Best of Granta Reportage, and The Granta Book of the Family.
Bill is also the author of Among the Thugs (Norton, 1992), a highly personal nonfiction account of crowd violence and British soccer hooliganism. For The New Yorker, he has written about sweatshops, the singer-songwriter Lucinda Williams, and chef Mario Batali.
Born in Baton Rouge, Louisiana, in 1954, Bill Buford grew up in California and was educated at the University of California at Berkeley and at Kings College, Cambridge, where he was awarded a Marshall Scholarship for his work on Shakespeare's plays and sonnets. He lives in New York City with his wife, Jessica Green, and their two sons.