Tony Johnston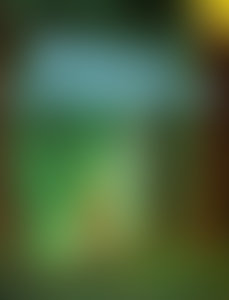 T J
About the Author
Tony Johnston grew up in San Marino California. After graduating from Stanford University, where she earned a B.A. degree in history and an M.A. in education, she stayed in California to teach elementary school.

After writing stories for her fourth-grade students, and following a fellow teacher's suggestion, she decided to try to have them published. It was an intriguing idea to write for children professionally; but when Johnston actually sat down to produce publishable work, she discovered what a challenge it was create simple stories. So she set herself a course of intense self-education about children's books and what makes them work.

Johnston's "education" received a big boost when her husband Roger's banking job brought them to New York in the late 1960s. This gave Tony the opportunity to gain firsthand knowledge about children's books by getting involved in children's publishing at a time when the field was booming. For Johnston the goal was to "saturate herself" in the industry, and she got her first chance as "slush" reader at Harper & Row.

While she was at Harper, a position opened as personal secretary to legendary children's book editor Ursula Nordstrom. "John Steptoe was in and out, working on his first book, Stevie. Anita and Arnold Lobel were there, and I remember AMaurice? Sendak coming in with his father to have lunch with Ursula. They were carrying a great big bouquet of tulips–I could barely see their faces over them." Johnston credits the experience at Harper with instilling in her Nordstrom's exceptionally high standards.

Also working for Ursula Nordstrom at the time was an editor named Charlotte Zolotow. Johnston asked if Zolotow would read some of her stories, which she did and expressed particular interest in one called Five Little Foxes and the Snow. Zolotow didn't buy the story for Harper, but Johnston says her encouragement "made me feel for the first time that I could do it!" Five Little Foxes was ultimately published by G. P. Putnam's Sons in 1977. In 1986 the paperback rights were bought by Harper, giving them the chance to publish the story after all.

Johnston left Harper when her husband's job took them to Mexico City. Mexico became their home for fifteen years and was the birthplace of two of their three daughters. Johnston continued to write, and in 1970 sold her first book to Putnam, The Adventures of Mole and Troll, the start of a happy relationship now in its third decade.

While in Mexico, Johnston also wrote in Spanish, and had several stories commissioned by the Mexican government. In their free time the Johnstons traveled around the country, collecting hundreds of hand-woven Indian belts, which Johnston believes is the "largest collection in the world." Each time they made a purchase, Johnston made careful records about the history and construction of the belt, including stories and anecdotes. She ultimately gathered more than sixty single-spaced pages of notes and stories, which became the inspiration for her latest book of poems, My Mexico.

In 1985 Tony Johnston's life came full circle when she moved back to San Marino with her husband and their three daughters, Jenny, Samantha and Ashley. Her home has a large, glass-walled family room where Johnston writes, with her "fierce and fiendish" wire-haired dachshund, Suzi, on her feet.

In her "spare time," Johnston has worked at a children's book store, taught a course on picture book writing at UCLA, and studied poetry writing for children with Myra Cohn Livingston. Although she has published nearly seventy-five books, Johnston never stops working. At this moment she is juggling about ten different story ideas. She is grateful for the many ideas that come to her, for the chance to work toward what has become her life goal–to be a good storyteller.
copyright © 2000 by Penguin Putnam Books for Young Readers. All rights reserved.