Isabel Allende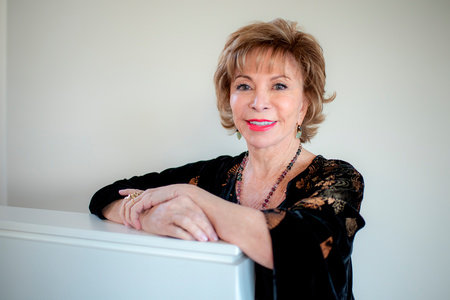 About the Author
Isabel Allende nació en Perú donde su padre era diplomático chileno. Vivió en Chile entre 1945 y 1975, con largas temporadas de residencia en otros lugares, en Venezuela hasta 1988 y, a partir de entonces, en California. Inició su carrera literaria en el periodismo en Chile y en Venezuela. Su primera novela, La casa de los espíritus, se convirtió en uno de los títulos míticos de la literatura latinoamericana. A ella le siguieron otros muchos, todos los cuales han sido éxitos internacionales. Su obra ha sido traducida a treinta y cinco idiomas. En 2010, fue galardonada con el Premio Nacional de Literatura de Chile, y en 2012, con el Premio Hans Christian Andersen de Literatura por su trilogía El Águila y el Jaguar.

*******************************

Born in Peru and raised in Chile, Isabel Allende is the author of a number of bestselling and critically acclaimed books, including The House of the Spirits, Eva Luna, Stories of Eva Luna, Of Love and Shadows, and Paula. Her books have been translated into more than thirty-five languages and have sold more than 65 million copies worldwide. She lives in California.