Miriam E. Nelson Ph.D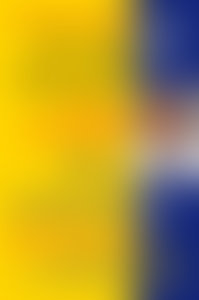 M N
About the Author
Miriam E. Nelson, Ph.D. became a trusted expert on women's health with her bestselling Strong Women Stay Young (Bantam, 1997), Strong Women Stay Slim (Bantam, 1998), and Strong Women, Strong Bones (Putnam, 2000) books and her monthly column in Prevention magazine, which reaches more than three million readers and has appeared since 1997. For the past ten years, Dr. Nelson has been principle investigator of studies on strength training for women, work supported by grants from the National Institutes of Health and private foundations that total over $1.5 million. She is lead author and co-author on original research papers that have been published in distinguished peer-reviewed journals including Journal of the American Medical Association and the New England Journal of Medicine. In addition, she is a WebMD health and fitness expert for CNN Online.
Since 1998 Nelson has been Director of the Center for Physical Activity Programs and Policy at the School of Nutrition Science and Policy, and Associate Professor of Nutrition at Tufts University. A graduate of the University of Vermont, she holds a Ph.D. in nutrition from Tufts and is a Certified Nutrition Specialist of the American College of Nutrition. Dr. Nelson is a fellow of the American College of Sports Medicine (ACSM), an honor reserved for those who have demonstrated superior leadership and research in the field of exercise; she also has a certification from ACSM as a Health/Fitness Director.
In 1994, Dr. Nelson was named a Brookdale National Fellow. This prestigious award is given annually to only five or six young scholars deemed to be future leaders in the field of aging. In 1998, she received two prestigious honors: Cooking Light Magazine Shining Lights Award, and the Lifetime Achievement Award from the Massachusetts Governor's Council on Physical Fitness. In February 2001, Dr. Nelson won a Books for a Better Life award, sponsored by the National Multiple Sclerosis Society for Strong Women, Strong Bones in the area of "Wellness." Dr. Nelson lives in Concord, Massachusetts with her husband and three children.