Carrie Ryan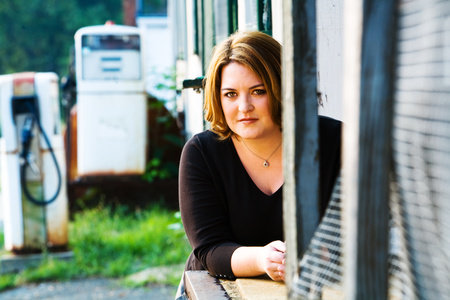 About the Author
It's hard to believe that The Dark and Hollow Places is out and that the Forest of Hands and Teeth trilogy is drawing to a close. When I sat down to write The Forest of Hands and Teeth for National Novel Writing Month in 2006, I didn't expect it would get published. It was the book I began after my husband suggested I "write what I love" (and yes, I loved wondering how a world would survive hundreds of years after a global catastrophe like the zombie apocalypse). Every evening I'd come home from work and I'd write a new scene and then my husband would come home and I'd read it aloud to him. We'd talk about the story on long walks—writing became like a love letter to him.
 
Having the book published by Delacorte Press was literally a dream come true! All my life I've wanted to be a writer and I was even amazingly fortunate to be able to quit my job as a lawyer and write full time. I finished editing The Forest of Hands and Teeth and I was sad to leave the world behind, but I'd always thought of it as a stand-alone novel.
 
Until my editor asked me if I could write a sequel. I jumped at the opportunity to dive back into this universe and I loved expanding the world to a new town, new characters, new obstacles. And as soon as The Dead-Tossed Waves was finished I started on The Dark and Hollow Places.
 
Writing this third book was bittersweet. I'm not an author known for being easy on her characters and yet I found myself unwilling to throw too much of the world at Annah, my third protagonist. And then I realized . . . that's exactly what I had to do: elevate the stakes even higher than they'd been before.
 
I've been asked why I write books that many people describe as "dark" and my answer is always the same: I want to show that, even in the darkness, there is hope. The world of the Forest of Hands and Teeth isn't an easy one, but neither is the one we live in now. The key is to find the brightness of hope—to hold on to love, friendship, family, and self—against all obstacles.