Staff Picks
What Ana Murphy Is Loving Right Now
Discover the stories that make her laugh, cry, and everything in between.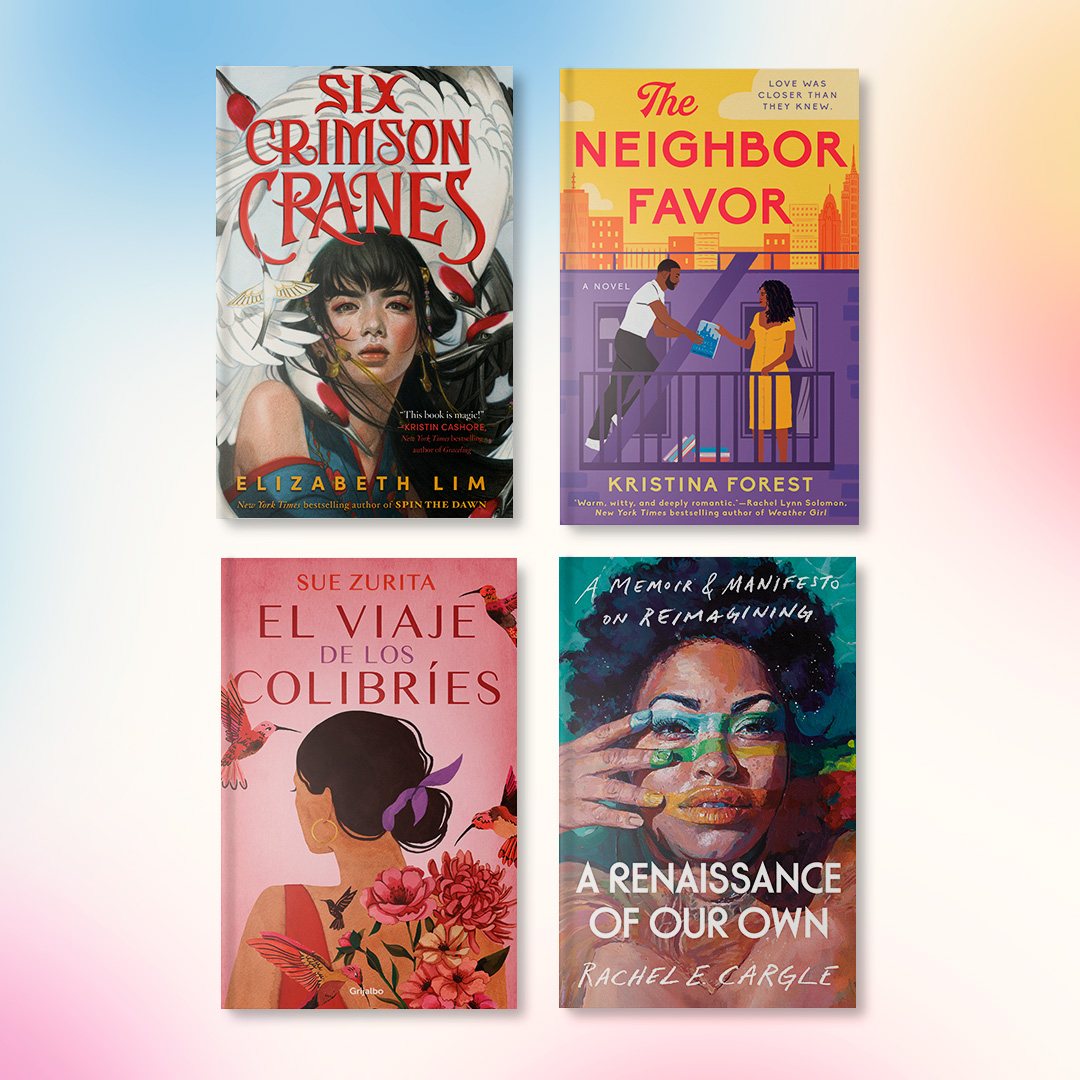 We asked some of the most bookish people we know to share what they're enjoying these days, from the latest unputdownable novel to their current movie obsession. We're excited to hear from Ana Murphy, Senior Associate of Digital Marketing Content and Photography for Out of Print at Penguin Random House! Read on to hear in her own words what she's reading and recommending right now.
I was born and raised in Mexico City and was an avid reader at a young age, learning a lot of my English vocabulary through books (I had a Spanish-English dictionary next to whatever I was reading to look up words). However, I lost my reading habit somewhere in my young adult life to TV, social media, and podcasts. Now, a couple of years later working at PRH, my TBR pile knows no limits. I have gotten back into reading and keep bringing new books home! I gravitate towards emotional books, whether they make me laugh, cry, or fall in love with the characters. I love cherishing stories and caring deeply for them even after finishing the book (you will mostly hear me recommend books based on how they made me feel more than anything). It's been really cool to be able to connect with people and chat about books, and it makes me really excited whenever I see people wearing our Out of Print products around NYC!
---
I had the privilege of meeting Rachel and taking part in some of her workshops a couple of years ago, and she was a huge inspiration in my own unlearning journey. It's so powerful to see this book come to life and hear Rachel talk about reimagining, living freely, and sparking a transformation of our own. This is a book not only for the dreamers but also for those who are willing to wholeheartedly believe that things can be different.
Also available from:
---
I recently read this because I wanted to reconnect with books written in Spanish, ideally written by Mexican authors. This was the right book at the right time. I related to Romina in ways I didn't expect, including the all too familiar feeling of being young and in search and pursuit of a new future for oneself, connections, love, and belonging. It was written for those who know the feeling of leaving things behind to build the life they've always wanted.
Also available from:
---
This is a heart-wrenching book and one that I have loved for a long time. The story took me to Afghanistan and allowed me to watch these women's stories and experiences from the sidelines. It broke my heart in more than one way, but it also made me feel love for these characters long after I had finished the book. *Warning that it might be triggering for some.
Also available from:
---
This novel will leave you thinking about family dynamics, expectations, assumptions, and identity — and about what happens when the curtain is lifted. It was a beautiful, emotion-filled story that left me with a lingering sadness and hope.
Also available from:
---
This was such a cute story! I listened to the audiobook, and fell in love with Nick and Lily. Plus, it's set in a NYC publishing work environment and includes book recommendations within the book?! This book was written for book lovers.
Also available from:
---
I knew from the moment I saw the Six Crimson Cranes cover (I mean, look at it, it's gorgeous! Shoutout to cover artist Tran Nguyen) that I wanted to read this book. It has magic, a curse, dragons, romance, and a courageous princess that will do anything to protect the people she loves. I got lost in this book and fell in love with the world and the characters so much, I didn't want it to end.
Also available from:
---
I read Emily Henry for the first time this year, and I started with Beach Read. I have not stopped reading her books ever since. I loved listening to this book (special shoutout to master narrator Julia Whelan), and it was so much more than I expected. I laughed, cried, and fell in love with the story and the characters in it. I am so fond of January and Gus.
Also available from:
---
What are you watching?
I'm watching Ted Lasso and the new season of Queer Eye (I told you I liked emotional things!).
---

What are you listening to?
I'm a big fan of Podcrushed (the podcast where guests share their teenage memories — both meaningful and mortifying). The Leighton Meester episode was recommended by a friend, and I really enjoyed it. I like how vulnerable and yet funny the episodes are. Nava, Sophie, and Penn are great hosts! And of course, Taylor Swift has been on repeat lately!
Thank you, Ana!