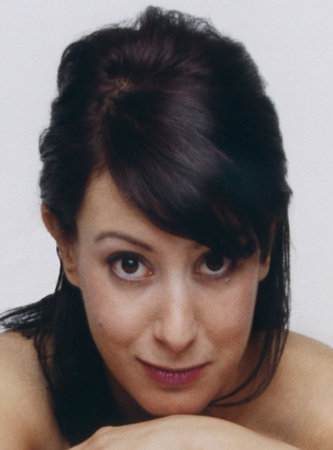 Photo: © Mike McGregor
About the Author
Lauren Henderson was born in London and went to North London Collegiate School (the model for Wakefield Hall in the Scarlett Wakefield series) and then to St. Paul's Girls School (the model for St. Tabby's). She went on to study English Literature at Cambridge University. Lauren worked as a journalist for newspapers and music magazines before moving to Tuscany to write books, work as a waitress, learn Italian, and party through the rest of her twenties. Finally, she dragged herself away from Italy, and, lured by Sex and the City, moved to Manhattan. After eight extremely action-packed years in New York, she is now settled in London with an American husband and two suitably neurotic New York cats. Lauren's interests include trapeze classes, watching America's Next Top Model, and eating complex carbohydrates.
 
Lauren has written seven novels in her Sam Jones mystery series, which has been optioned for an American TV series. She is also the author of many short stories and three romantic comedies—My Lurid Past, Don't Even Think About It and Exes Anonymous, which has been optioned for a U.S. feature film.
 
Her weird and wonderful experiences of the very strange world of Manhattan dating led her to write a nonfiction book, Jane Austen's Guide to Dating, which has been optioned as a feature film by Kiwi Smith, who wrote Ten Things I Hate About You and Legally Blonde. It takes the very sensible principles that the divine Jane Austen laid down in her six perfect novels, and interprets them for the modern girl, or woman, looking to find true love and a compatible life partner. Once she had worked them out, Lauren applied the "Jane Austen Rules" to her own dating life and promptly found her lovely, chivalrous husband, Greg, so she is living proof that they actually work!
 
Lauren is currently writing the Scarlett Wakefield YA mystery series for Delacorte in the United States. The first one, Kiss Me Kill Me, was nominated for an Anthony Award for Best YA Novel. The other books in the series so far are Kisses and Lies and Kiss in the Dark. The fourth and final book in the series will be out in February 2011, and Lauren then intends to start another YA mystery series.
 
Together with Stella Duffy, Lauren has edited an anthology of women-behaving-badly crime stories, Tart Noir. Lauren's books have been translated into over twenty languages. Her MySpace address is myspace/mslaurenhenderson and her Web site is www.laurenhenderson.net. She loves to hear from her fans and promises to write back to everyone who contacts her on MySpace or her Web site!
 
Lauren has been described in the press as both the Dorothy Parker and the Betty Boop of the British crime novel. She also writes for many U.K.-based publications, including Grazia and Cosmopolitan, and several national newspapers.