Janette Turner Hospital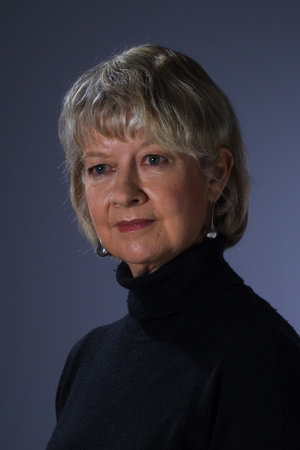 Photo: © Phil Sawyer and Jason Ayer, University of South Carolina
About the Author
Born in 1942, Janette Turner Hospital grew up on the steamy subtropical coast of Australia in the northeastern state of Queensland. She began her teaching career in remote Queensland high schools, but since completing her graduate studies she has taught in universities in Australia, Canada, England, France and the United States.

Turner Hospital's first published short story appeared in The Atlantic Monthly, where it won an Atlantic First citation in 1978. Her first novel, The Ivory Swing (set in the village in South India where she lived in 1977), won Canada's $50,000 Seal Award in l982. She lived for many years in Kingston, Ontario, and in 1986 she was listed by The Globe and Mail as one of Canada's "Ten Best Young Fiction Writers." Since then she has won a number of prizes for her eight novels and three short story collections, and her work has been published in twelve languages. Three of her short stories appeared in Britain's annual Best Short Stories in English in their year of publication and one of these, "Unperformed Experiments Have No Results," was selected for The Best of the Best (l995), an anthology of the decade.

The Last Magician, Turner Hospital's fifth novel, was listed by Publishers Weekly as one of the twelve best novels published in the U.S. in 1992 and was a New York Times Notable Book. Oyster, her sixth novel, was a finalist for Australia's Miles Franklin Award and for Canada's Trillium Award, as well as being one of The Observer's Best Books of the Year in the U.K. and a New York Times Notable Book.

Due Preparations for the Plague won the Queensland Premier's Literary Award in 2003, the Davitt Award from Sisters in Crime for "best crime novel of the year by an Australian woman" and was shortlisted for the New South Wales Premier's Christina Stead Award. In 2003, Turner Hospital received the Patrick White Award for lifetime achievement.

Orpheus Lost is Janette Turner Hospital's most recent novel, and was published in 2007 to widespread acclaim. Speaking of the story's genesis, she commented: "I've always been intensely interested in examining ordinary human beings, people without political agendas, who are suddenly caught up in the fist of history and crisis. If someone happens to be in the wrong place at the wrong time, what happens to their lives from that point onwards? How do they negotiate life, history, politics thereafter?" Turner Hospital holds an endowed chair as Carolina Distinguished Professor of English at the University of South Carolina.