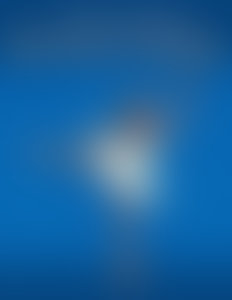 D A
About the Author
Actor, director, dancer/choreographer and singer, Debbie Allen's career has touched nearly every facet of the entertainment industry.
Allen's Broadway career as a dancer, singer and actor began in the chorus of "Purlie". She next appeared in "Raisin", then in the 1979 production West Side Story", for which she won a prestigious Drama Desk Award, as well as, her first Tony Award nomination. Allen received another Tony Award nomination in 1986 for her role as Bob Fosse's "Sweet Charity".
Allen's choreography career soared in 1980 with the international hit TV series "Fame". In 1988 she went behind the scenes to choreograph the new American Musical "Carrie with the Royal Shakespeare Company" and has continued to devote herself to that discipline. She holds the distinction of having choreographed the Academy Awards for five consecutive years. Allen collaborated with James Ingram to create "Brothers of the Knight" which played at the prestigious Kennedy Center in Washington, DC in the spring of 1998.
As Resident Director of the hit television series "Fame", in which she also starred, Allen went on to direct episodes of "Family Ties", "Bronx Zoo", "A Different World" and the pilot for "The Fresh Prince of Bel Air", which she also produced. Her work with made-for-television movies, such as Disney's "Polly" and CBS's "Stompin at the Savoy" earned a reputation as one of the most sought after directors in Hollywood.
Recently, she directed the Martin Luther King special, entitled "One Day" for the Disney Channel as well as the critically acclaimed "Linc's Place" for Showtime.
Allen received international recognition as producer of Steven Spielberg's breathtaking "Amistad" As an actress, Allen received three Emmy Award nominations and one Golden Globe for her role as Lydia Grant in "Fame" She also received favorable notices for her role as Deloris Jordan in Fox Family Channels "Michael Jordan: An American Hero" and as Richard Pryor's feisty wife in the semi-autobiographical film "Jo Jo Dancer, Your Life is Calling."
Other feature films to her credit include Milo Forman's "Ragtime" and "The Fish That Saved Pittsburgh". This year she amazed audiences and critics alike with her portrayal of Harriet Tubman in "Harriet's Return" at the Geffen Playhouse.
Some of Allen's many honors include Essence Awards in 1992 and 1995, the first Lena Horne Award for Career Achievement at the Soul Train Lady of Soul Awards and two honorary doctorates, one from the North Carolina School of the Arts and the other from her alma mater, Howard University.
Allen currently resides in Los Angeles with her husband, Norman Nixon, and their two children, Vivian Nichole and Norman Jr.
Books by Debbie Allen:
Brothers of the Night
Dancing in the Wings
Amistad: Give us Free