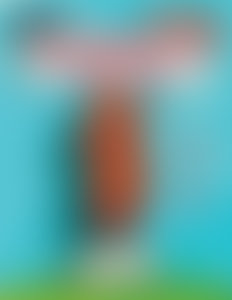 P S
About the Author
For many years, Pamela Curtis Swallow led a double life, working as both a writer of books for young people and as a school librarian. But what a perfect combination that was. She was able to keep in touch with children and young adults, as well as with the books they love. Pam now writes full-time.
Pam grew up in New Canaan, Connecticut, the daughter of two educators. With her father as her principal and her mother on her school's faculty, Pam had to try to stifle her giggle and sit still … she's still trying. Pam was an avid reader of horse stories and fully expected to have a career as a cowhand, riding the western ranges.
But through many twists and turns, which included studies at Skidmore College, New York University, and Rutgers University School of Communication, Information and Library Studies, Pam became an English and history teacher, and then a school librarian. It has been during her library years that Pam began to write books. Her earliest stories were set in her school library and told of the escapades of her library gerbils.
Pam lives in Hunterdon County, New Jersey with her husband, two dogs, two cats, and Charlotte the groundhog. Raising children, working in schools, and being a keen observer with a fertile imagination, Pam has had no shortage of story material from which to draw. She usually has several projects going at the same time, for ideas are always perking at different stages of doneness.