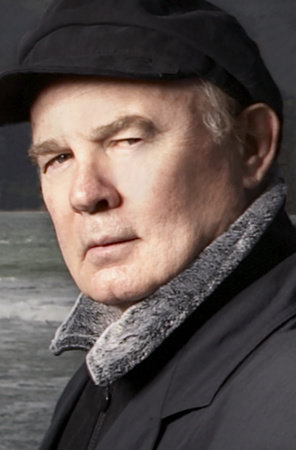 Photo: © Maren Caruso
About the Author
Thomas Sanchez, fifth generation Californian born days before his father was killed in World War II. Sent as a boy to orphanage/boarding school with Native, Black, White and Latino Americans. In the 1960s participated in iconic events — Farm Workers Strikes, tumultuous U.C. Berkeley Free Speech Protest, counter-culture explosion of San
Francisco Haight-Ashbury. In the 1970s ran strategic supplies through Government armed forces with shoot-to-kill orders surrounding Indians under siege in Wounded Knee, South Dakota, site of the infamous 1890s massacre.
 
Sanchez lived seven years below the poverty line while dedicated to writing the generational epic, Rabbit Boss. The novel is listed by State Librarian of California Emeritus, Kevin Starr, as "one of the three or four finest novels ever to be set in California" and cited as "etched in unforgettable prose" by Native American Historian Vine Deloria, Standing Rock Sioux author of, "Custer Died For Your Sins". In the 1980s civil wars in Guatemala and El Salvador Sanchez traversed political and jungle landscapes with guerrilla fighters, CIA spooks and war journalists. In the 1990s Sanchez was the only American novelist to interview in Havana, Mario Morales Mesa, famed Cuban revolutionary fighter and head of the Narcotics and Gangster Bureaus.
 
Awarded grants from the Guggenheim Foundation, National Endowment for the Arts, knighted as Chevalier des Arts et des Lettres by the French Republic, recipient of the first annual California Classics Litquake Barbaray Coast Award.