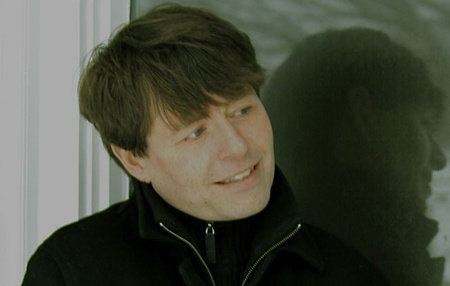 Photo: © Arielle Hogan
About the Author
Michael Crummey was born in Buchans, a mining town in the interior of Newfoundland ("as far from the salt water as you can get and still be in Newfoundland"), second of four boys; he grew up there and in Wabush, another mining town near the Quebec border of Labrador. After completing a BA in English at Memorial University in St. John's, he moved to Kingston, Ontario, to pursue graduate work but dropped out before finishing his PhD. He has taught ESL in China and worked at the International Day of Solidarity with the People of Guatemala. He is the author of eight books of poetry, a book of short stories, a book of nonfiction, and four celebrated novels, including the Giller-prize nominated River Thieves. 

Crummey's depiction in his work of harsh lives is illuminated by compassion and rich language. His writing has been described as generous, genuine, rich and warm, with some form of grace always present to redeem whatever hardships his characters endure. Both lyrical and political, Crummey shows the inevitability of loss and suffering in our lives without letting us lose sight of what's worth loving, holding onto and fighting for. He says, "There are many things I think about when I'm writing: the music of the words, the pacing of a poem, form and structure. . . . But regardless of the increasing importance I place on these things, they're just tools to help me speak from a place that would otherwise remain pretty much closed to the world."

He lives in St. John's, Newfoundland.