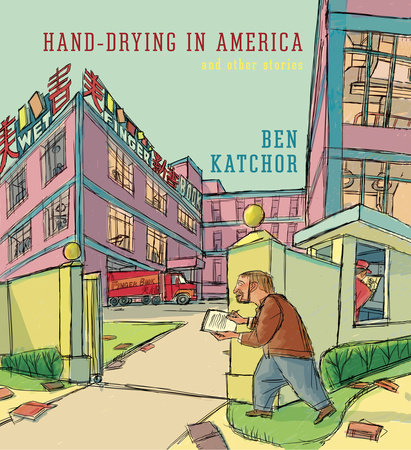 Best Seller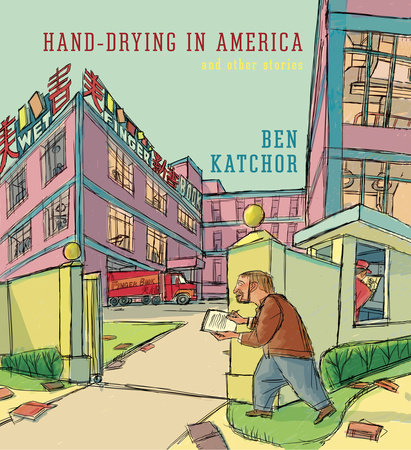 Mar 05, 2013
|
ISBN 9780307906908
Buy the Hardcover:
YOU MAY ALSO LIKE
QUICK VIEW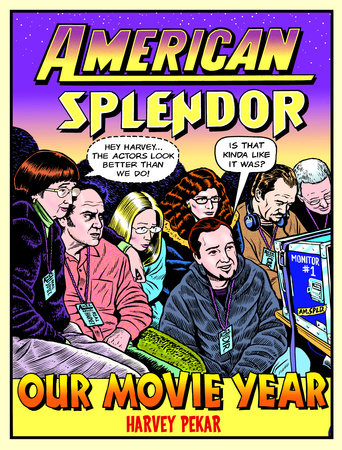 American Splendor: Our Movie Year
Ebook
$5.99
QUICK VIEW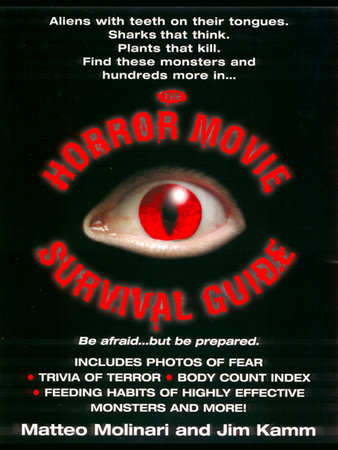 The Horror Movie Survival Guide
Ebook
$7.99
QUICK VIEW
Syncopated
Paperback
$16.95
QUICK VIEW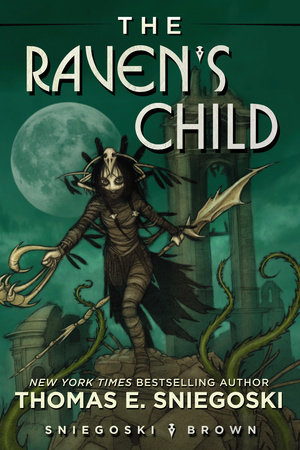 The Raven's Child
Ebook
$9.99
QUICK VIEW
Michael Midas Champion: Book One
Ebook
$10.99
QUICK VIEW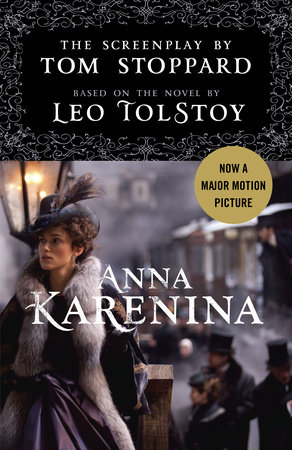 Anna Karenina: The Screenplay
Paperback
$15.00
QUICK VIEW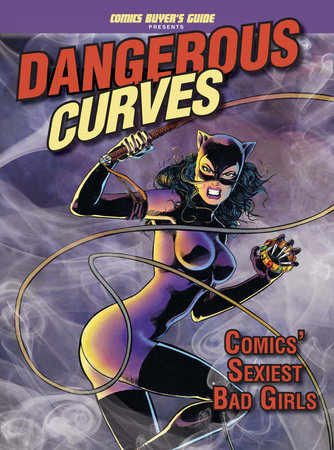 Dangerous Curves
Ebook
$6.99
QUICK VIEW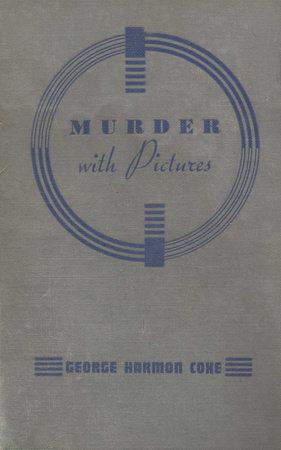 Murder with Pictures
Ebook
$7.99
QUICK VIEW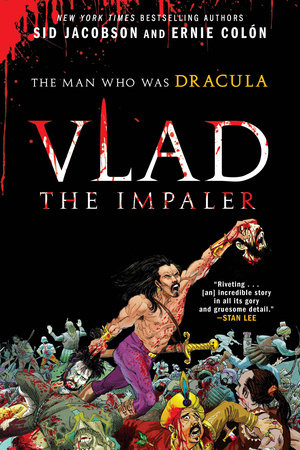 Vlad the Impaler
Ebook
$6.99
QUICK VIEW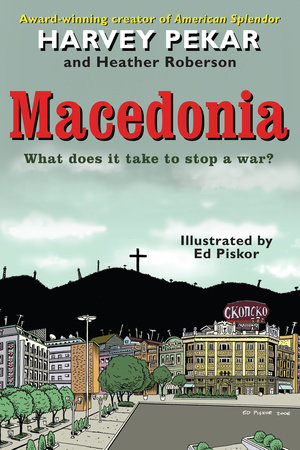 Praise
**Time Magazine's Best Books of the Year 2013**
**NPR's Best Books of the Year 2013**
**The Daily Beast's Best Coffee Table Books of 2013**

"Ben Katchor's new book (his first in full color and I think also his best yet), Hand-Drying in America, furthers his reputation as one of the few geniuses of the form, to say nothing of being one of the first exemplars of what literary fiction told in comics form could be."—Chris Ware

"Reminds me of all the reasons I fell in love with his work 20-odd years ago… at the heart of all his work is the same intention: to find, however odd or enigmatic, a moment of real connection in an increasingly surreal world." —Los Angeles Times

"The zany world of an inventive and original mind who is endlessly fascinated by the great city where he lives." —Metropolis Magazine

"What ultimately sets Katchor's work apart from other chroniclers of the city is his skill with verisimilitude…Katchor's characters in Hand-Drying, with their passions, postulations, and crackpot motives, aren't merely urban anthropologists: they're cosmonauts of wonder and desire, plumbing the tedious and humdrum for meaning, and awakening readers to the hidden stories that have been under their feet all along. Katchor's New York may be alienating to some of its inhabitants, but Hand-Drying in America is a world for all of us to enjoy." —Los Angeles Review of Books

"The four-year collection of a visionary polymath's cartoons about urban living… Katchor's wry humor and unique view on the subject are well worth exploring." —Kirkus

"Katchor is an urban visionary, building his stories brick by brick from the detritus of the metropolis…He's a poet of the gone world, which lingers, like the vacant offices of the Daily Hubris, whether we notice it or not. His is an aesthetic of ephemera but an ephemera that transcends itself, in which loss leads to wonder and then, inevitably, back to loss." —Los Angeles Times
 
"As one of our greatest architecturally minded cartoonists, Katchor is a master at assessing not only the massive skyline but also the smallest detail, right down to the line on a mass-produced coffee cup logo. Little misses his critical civic gaze… [Hand-Drying in America is a] big and beautiful new graphic book… In Katchor's corporate chainscape, urban architecture becomes like piped-in and peddled smooth jazz—designed to be agreeable, but repellent to the lover of rough edges and raw, original roots. Katchor has been building his brilliant refracted-satire worlds for decades, with Julius Knipl, Real Estate Photographer through to The Cardboard Valise (and earning praise from Building Stories graphic novelist Chris Ware and Pulitzer Prize-winning author Michael Chabon). The colorful universe of urban decay and dissipation in Hand-Drying feels entirely of a piece with those earlier works. It blends his scratched lines with deviously precise language that careers from mimicry and mockery to moments of reverent poetry. For all his cutting remarks, Katchor clearly loves the resilient soul of a city." —The Washington Post

"Katchor's humor relies on cities for its strength: their grime, their dishonest denizens, and their beautiful decay seem to feed his imagination. This book hits its target in just about every panel…Sadness, whimsy, nostalgia, reflection, concern: These feelings all float through the frames which, despite the wizened appearance of their characters, could also be said to be bristling with energy, nearly in motion…The idea that the universal can be conveyed through close attention to particulars is a cliché, perhaps, but seeing it executed well is a rare pleasure. This book is that execution." —The Boston Globe

"Sumptuous … Katchor's visual depiction of humans rivals his prowess with buildings. He's never presented such a vast panoply of humanity before…Katchor's narratives—which often end as bloodily as any Edward Gorey fable—meander in a fashion that seems haphazard but really covers all his desired plot points in the most elegant and evocative way…the final panel features not a rich cluttered landscape but the lamenting man against a featureless white expanse. This is Katchor's concept of the ultimate dystopia, a sterile, featureless white room devoid of any human design. But so long as he continues to create his art—'These fragments I have shored against my ruins,' as Eliot said—then humanity is saved from such a fate." —B&N review

"Sublimely caustic…brilliant, darkly magical new collection." —Publishers Weekly, starred review

"Gorgeous…Katchor's judiciously sketchy drawings—half art brut, half blueprint—literate scripts, and comedic imagination make them the stuff of genius-level cartooning." —Booklist, starred review

"Half urban legend and half magic, these stories that seem on the one hand far-fetched but on the other are one small step away from being true…Katchor's stories don't feature characters so much as ideas. This way of writing could get boring awfully quickly—except that the ideas he presents are so clever and haunted, it's hard to imagine that ever happening." —Jewish Book Council

"Ben Katchor, recipient of a MacArthur 'genius' grant, lampoons our shallowest preoccupations so skillfully that half the laughs in his terrific collection, Hand-Drying in America and Other Stories, come from realizing you've done more or less the same absurd thing the cartoonist has taken to its logical extreme…It's the sum of four years' worth of piecework, but it's sharper still than the sum of its barbed parts." —Newsday

"A dark, funny, and compelling experience, as engrossing to view as it is to read…Comparisons to Chris Ware, the other great comics artist who deals with urban structures and the enervating enclosure of modern living, seem obvious. Both specialize in architectural rendering and characters that are ill at ease within their cities. But against Ware's exploration of the sterile and alienating quality of modern technologies Katchor's work has a pungency and strange sexual energy applied to the appliances of the late 20th century. Then there is the quality of Katchor's humor, a smoked fish surrealism that gives a vaudevillian undercurrent to even his bleakest stories…Katchor trains his eye on everything we fail to notice, the details that are traditionally only props in the background, not fitting subjects for art. But Katchor's art is to take the human endeavor seriously by examining our interactions with something as mundane as a hand-drying machine. The pathos is in the appliances and the props become the subjects that reveal us to ourselves." —The Daily Beast 
 
"Hand Drying In America is at once a mind-boggling work of alternate history and a powerful indictment of contemporary American society, but the stories seem only slightly surreal and entirely plausible. They're quick parables with the mind-altering power of smart philosophy wrapped up in goofy stories that glance down dead-end alleys with a combination of mordant humor and wistful nostalgia…Katchor's ability to creating elements of the fantastic that seem almost logical and yet are utterly mind-boggling is consistently amazing…The sketched, causal feel of the art combined with a very precise use of colors combine to establish an everyday urban gestalt. The places you visit feel real. It's as if Katchor has been to all the parts of whatever city you live in that your have not managed to visit yet…It is, not surprisingly, like an artifact from one of the worlds it creates, a troubling wedge that slides into the bricks of our beliefs and upsets a balance that we did not know to exist. Read it at your own risk; watch the walls of your world come tumbling down." —Bookotron.com 

"Katchor's vignettes brilliantly satirize human behavior, changing social values and cities in flux. Perhaps most of all, they highlight the timeless need for human connection." —Time Out Chicago

"Katchor's forte is nudging a real-life absurdity one or two notches too far…It's unsurprising that Katchor's artwork has a peculiar, well-entrenched architecture of its own." —Jewish Daily Forward
 
"Brilliant…Katchor's trademark storytelling bends just a little bit away from our own reality to make us see it more clearly." —Publishers Weekly
 
"Katchor gently interrogates the everyday—the click of a light switch, say, or the nozzle on a can of shaving cream—and finds unimagined and uncanny depths within…Elliptical and mysterious but never abstruse, the picture-poems of Hand-Drying in Americacelebrate the mundane world around us by revealing it to be anything but…Hand-Drying in America is a large book, roughly the size of a tabloid newspaper. Not only does this make it easier to appreciate Katchor's backgrounds, stuffed as they are with peculiar signage ("Putti Dental," "Surd," "Cowlick," "ANKLE SOCK"), but it also encourages us to linger over these pages and the rich, wry and quietly remarkable worlds they contain." —NPR.org

"The imaginative snatches of consumer life in the city and abroad prove to be funny and jarring." —Time Out New York  

"Wonderful…I like Ben Katchor. And I'm fairly certain you will too." —Edrants.com

"Smart and perceptive." —Time Out New York

"Hand-Drying is a marvelous collection of more than 150 strips Katchor has drawn for Metropolis magazine, inventive and funny cartoons filled with the trademark old-fashioned characters, absurdist situations, and unusual city environments that Katchor has been detailing for several decades…an endlessly entertaining and extremely funny and insightful look at human nature and our changing world as only Katchor can depict it." —Twi-NY.com 
 
"Fascinating." —InArkansas.com 
Get the latest updates about Ben Katchor
And go from well-read to best read with book recs, deals and more in your inbox every week.
And go from well-read to best read with book recs, deals and more in your inbox every week.
Dismiss
Thanks!
Something awesome is on its way.
Back to Top
Become a Member
Just for joining you'll get personalized recommendations on your dashboard daily and features only for members.
Find Out More
Join Now
Sign In
Success!
Your account has been created. Upload book purchases, access your personalized book recommendations, and more from here.