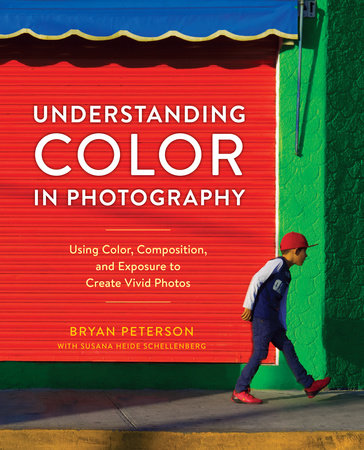 Understanding Color in Photography
Using Color, Composition, and Exposure to Create Vivid Photos
Using Color, Composition, and Exposure to Create Vivid Photos
By Bryan Peterson and Susana Heide Schellenberg

By
Bryan Peterson

and

Susana Heide Schellenberg



By Bryan Peterson and Susana Heide Schellenberg

By
Bryan Peterson

and

Susana Heide Schellenberg




Best Seller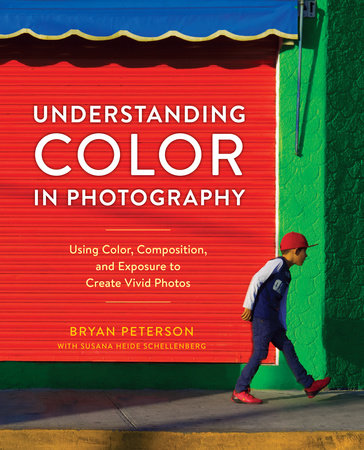 Aug 29, 2017
|
ISBN 9780770433116
Inspired by Your Browsing History
Buy other books like Understanding Color in Photography
Table Of Contents
Preliminary TOC
Introduction

Chapter 1: The Messages and Meanings of Color
How we understand and interpret color depends on many different things, including culture, circumstances, and personal experience. This chapter will explore different colors, their histories, and their cultural meanings and messages, as well as a bit about the science behind how people see and interpret color.
Chapter 2: Light, Exposure, and Color
When photographing, the two most important factors influencing the color in your images are light and exposure. Color changes throughout the day, depending on the quality and angle of light. This affects exposure and best practices for capturing and conveying color in photography. This chapter will explain how to photograph color in different light levels and environments, depending on your desired end result.
Chapter 3: Color Theory
Color theory influences photography the same way it does conventional artistic media. Clashing colors, bright and dull colors, and complementary colors will all be explored, as well as recessive and aggressive colors. This chapter will help you understand how to use color theory to create compelling images.
Chapter 4: Color and Composition
Color can draw a viewer's eye to an image, conveying what the photographer thinks is most important about a subject. It can also overwhelm, creating visual chaos. Here we will explore how to use color in composition.
Chapter 5: Filters, Gels, and Flash
Filters, gels, and flash can all influence how color looks in our images. You can either enhance or diminish the role of color in your compositions using these tools, if you understand how they work. Here I will explain how to use these elements to get the best images possible.
Chapter 6: Photoshop and the Post-Processing of Color in the Digital Age
Everyone nowadays is familiar with Photoshop, which can help you manipulate color when all else fails in the field. Here I will explore how to use Photoshop to process your color to get the desired end result, while also discussing when to rely on this amazing tool, and when to rely on your own skills with a camera.
Back to Top