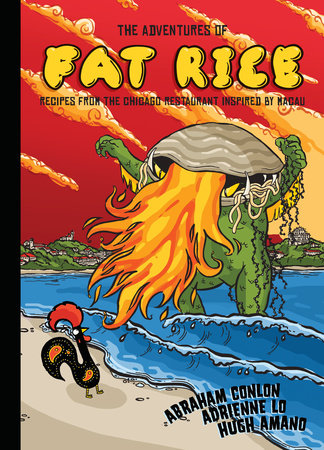 The Adventures of Fat Rice
Best Seller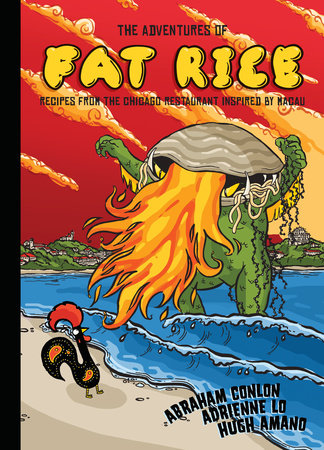 Oct 25, 2016
|
ISBN 9781607748953
YOU MAY ALSO LIKE
QUICK VIEW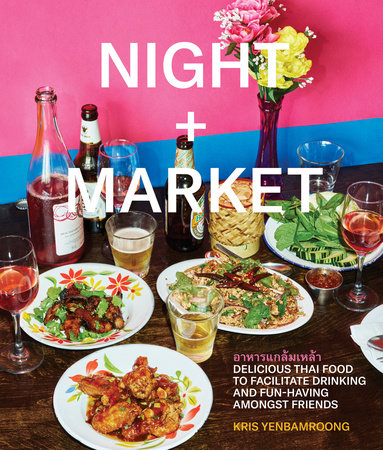 Night + Market
Hardcover
$35.00
QUICK VIEW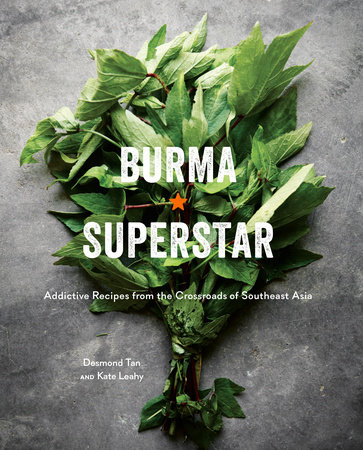 Burma Superstar
Hardcover
$29.99
QUICK VIEW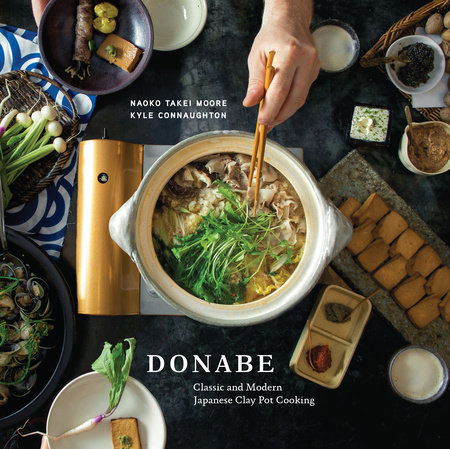 QUICK VIEW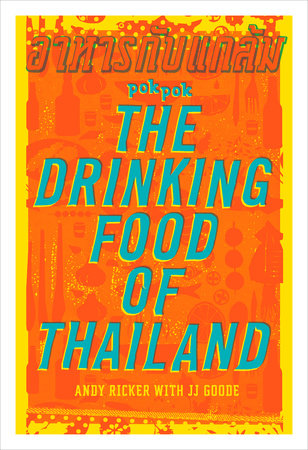 POK POK The Drinking Food of Thailand
Hardcover
$35.00
QUICK VIEW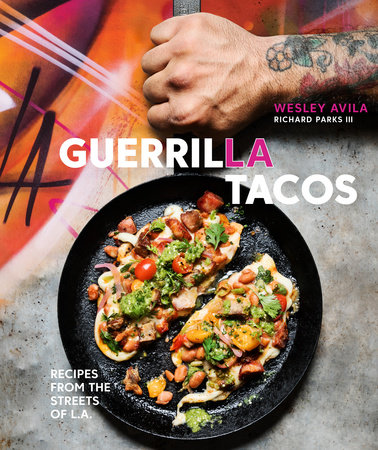 Guerrilla Tacos
Hardcover
$30.00
QUICK VIEW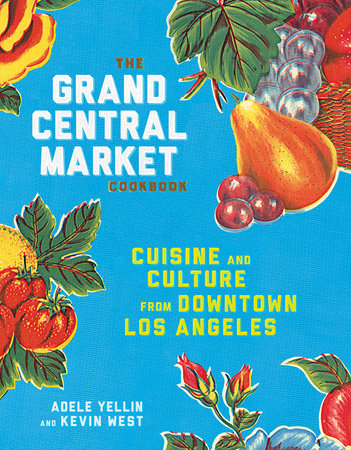 The Grand Central Market Cookbook
Hardcover
$30.00
QUICK VIEW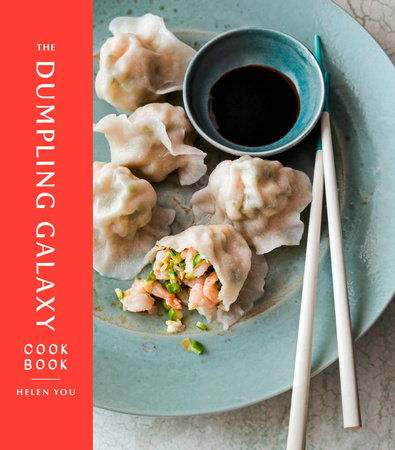 The Dumpling Galaxy Cookbook
Hardcover
$19.99
QUICK VIEW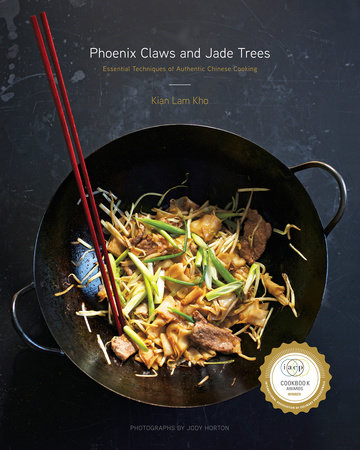 Phoenix Claws and Jade Trees
Hardcover
$35.00
QUICK VIEW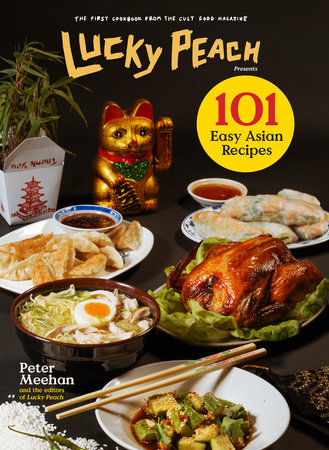 Lucky Peach Presents 101 Easy Asian Recipes
Hardcover
$35.00
QUICK VIEW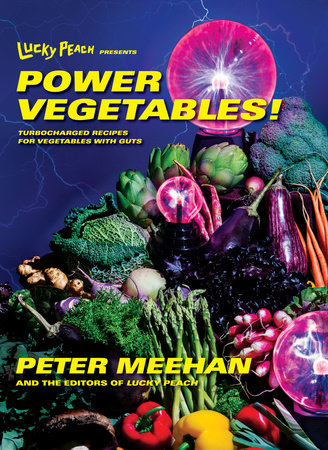 Lucky Peach Presents Power Vegetables!
Hardcover
$35.00
Praise
"What a captivating book! With it, I uncovered the roots of Portuguese cooking and the indelible mark it made on the world. I reveled in the beautiful way Portuguese blended with Chinese in the kitchens of Macau. But most of all, I discovered why the food at Chicago's incredibly popular restaurant Fat Rice is so utterly delicious. This book opens up a whole new world of flavor!"
— Rick Bayless, chef and owner of Frontera Grill, Topolobampo, and Xoco
 
 "When you read these recipes, it's like you just found the secret ingredients that were buried away in a treasure chest somewhere in the Pearl River Delta. The Adventures of Fat Rice is a must-have for home (and Jupiter) chefs."
— Kool Keith, artist and rapper

"Along with the book's visual pop, the evocative introduction and recipe headnotes full of history and stories makes this a cookbook worth owning as a compelling read."
— EATER NATIONAL

"Chances are you're unfamiliar with Macanese cuisine, from the small peninsula of Macau near Hong Kong. But spend an evening with this comic book-cookbook hybrid, and you'll be hooked on the fare that makes theChicago restaurant of the same name so beloved."
— TASTING TABLE 

"Chicago restaurant Fat Rice draws its recipes from Macau, a port city that blends the flavors of the Portuguese who once settled there with the foods of the various Asian traders who moved through the area. The result is a punchy, bold cuisine of bacalao and grilled seafood, noodles of all shapes and size, and the titular fat rice (arroz gordo).
And did I mention Fat Rice is a comic book? Yup: throughout the cookbook are step-by-step, comic book–style instructions for making crispy rice or stir-frying fat noodles, as well as comic book covers depicting Fat Rice dishes like Crazy Squid and Pato de Cabidela (duck cooked in blood)."
— EPICURIOUS

"Stan Lee and other comic book creators can literally eat their hearts out, as the format of the traditional cookbook continues to evolve. The latest to challenge the standard: The Adventures of Fat Rice."
— EATER

"This is a fun food, so it is only fitting that the cookbook to come out of that restaurant should be equally fun. [The authors] have written a book that reads a little like a Lucky Peach issue crossed with a graphic novel: Yes, there are conventional recipes and lovely photography, but there's also pages of graphics woven throughout the book. . . Yes, this is all as fun–and appetizing–as it sounds."
— LOS ANGELES TIMES 

"A joyful exploration of a lesser-known cuisine in America."
— SAN FRANCISCO CHRONICLE
Table Of Contents
CONTENTS 


Introduction 1 
Equipment and Techniques 19 

1 Achar e Conservas 
Pickles and Preserves 31 
Esmargal (Mackerel Pickle) 33 
Sweet Soy Burdock 34 
Ramp Pickle 34 
Charlie's Peanuts 37 
Lemon Achar (Preserved Lemon Pickle) 38 
Singapore Sour Cabbage 39 
Diabo Pickle 40 
Ginger Achar (Ginger Pickle) 41 
Jumpwater Pickle 44 

2 Entradas 
Appetizers 47 
Curried Vegetable Chamuças 49 
Minchi (Minced Beef and Pork) Croquettes 53 
Potstickers Royale with Crispy Crepe 59 
Brinjal Sambal (Spicy Sweet-and-Sour Eggplant) 64 

3 Arroz 
Rice 67 
Arroz Gordo ("Fat Rice") 69 
Coconut Rice 75 
Basic Fried Rice 77 
Baked Pork Chop Rice 82 

4 Massas 
Noodles 85 
Lacassà (Macanese Rice Vermicelli Stir-Fry) 86 
Sopa de Lacassà (Rice Vermicelli Soup with Prawns) 92 
Fat Noodles 94 
Fat Noodles with XO Sauce 97 
Fat Noodles with Mushrooms and Egg 103 

5 Legumes 
Vegetables 105 
Dry-Fried Asparagus with Minchi and Peixinhos Fritos 107 
Stir-Fried Greens with Green Papaya, Mushroom, and Mackerel Pickle 110 
Malay-Style Vegetable Curry 114 
Tchai de Bonzo (Buddha's Delight) 119 
Bebinca de Rabano (XO Daikon Cake) 122 

6 Piexe e Mariscos 
Fish and Seafood 125 
Empada de Peixe ("Macanese" Fish Pie) 126 
Crazy Squid Rice 132 
Chilli Prawns 136 
"Portuguese" Barbecued Seafood with Big Ben's Sambal 139 
Bacalhau de Vóvó (Salt Cod Spread) 141 
Bacalhau al Forno (Oven-Baked Salt Cod) 144 
Salade de Tau-Fu com Chatchini de Bacalhau (Soft Tofu Salad with Crispy Golden Salt Cod "Chutney") 146 
"Portuguese" Barbecued Clams 153 
The Chilli Clam 154 
Curry Crab 162 
Camarãoes com Caril de Quiabo e Tomate (Shrimp Curry with Okra and Tomato) 166 

7 Aves 
Birds 169 
Galinha à Africana ("African" Chicken) 171 
Macau Roast Pigeon 176 
Po Kok Gai ("Portuguese" Chicken Curry) 181 
Pato de Cabidela (Duck Cooked in Blood) 187 

8 Carnes 
Meats 191 
Porco Balichang Tamarindo (Pork Braised with Tamarind and Balichão) 193 
Porco Bafassa (Smothered and Roasted Turmeric Pork Shoulder) 199 
Capela (Macanese Meat Loaf) 203 
Char Siu (Cantonese Barbecued Pork) 205 
Tacho (Macanese Boiled Dinner) 209 
Zhu Pa Bao (Macau's Famous Pork Chop Bun) 215 
Salada de Orelhos de Porco (Pig Ear Salad) 216 
Porco Po Bolacho (Powdered Biscuit Pork Chop) 219 
Diabo (Devil's Curry) 221 
Curried Beef and Tendon with Turnip 229 
Minchi (Macanese Minced Meat Hash) 230 
Rabo de Boi Estufado (Stewed Oxtail with Tomatoes and Portuguese Wines) 233 

9 Doces e Sobremesas 
Sweets and Desserts 237 
Macau Rice Crisp 239 
Serradura (Macau's Famous Sawdust Pudding) 240 
Hong Kong–Style French Toast 242 
Batatada (Macanese Potato Cake) 247 
Sweet Potato Batatada 251 
Almond Gelee 252 
Cocoa-Nut Gelee 255 

10 Building Blocks 257 
Balichão (Macanese Shrimp Paste) 260 
Chicken Fat Croutons 261 
Fried Rice Rice 261 
Pork Chops in Brine 262 
Papo Seco (Portuguese Bread Rolls) 264 
XO Sauce 268 
Molho de Aziete, aka Mojo (Oil and Garlic Sauce) 270 
Portuguese-Style Tomato Sauce 271 
"Portuguese" Curry Sauce 272 
Refogado (Portuguese Soffritto) 273 
Chilli Oil 274 
Sambal Tumis (Spicy Sweet-and-Sour Sambal) 275 
Peixinhos Fritos (Tiny Fried Fish) 276 
Tea Eggs 277 
Vitor's Curry Paste 278 
Macau Hot Curry Powder 279 
Malacca Sweet Curry Powder 280 
Five-Spice Powder 280 
Vegetable Stock 281 
Chicken Stock 282 
Pork Stock 283 
Vegetarian Wok Sauce 284 
Pork Wok Sauce 284 
Umami Juice 285 
Tamarind Extract 285
And go from well-read to best read with book recs, deals and more in your inbox every week.
And go from well-read to best read with book recs, deals and more in your inbox every week.
Dismiss
Thanks!
Something awesome is on its way.
Back to Top
Become a Member
Just for joining you'll get personalized recommendations on your dashboard daily and features only for members.
Find Out More
Join Now
Sign In
Success!
Your account has been created. Upload book purchases, access your personalized book recommendations, and more from here.