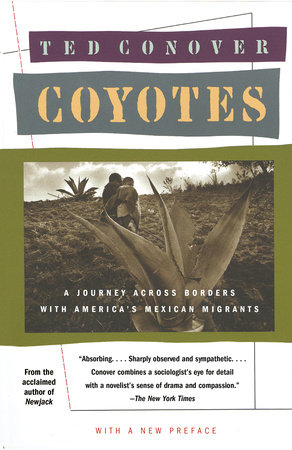 Coyotes
A Journey Across Borders with America's Mexican Migrants
By Ted Conover

By
Ted Conover
Best Seller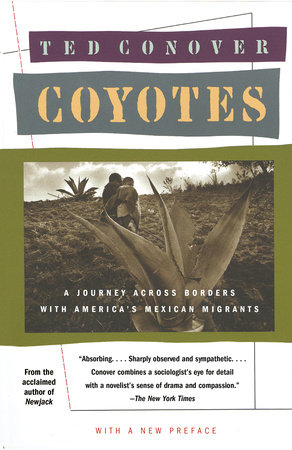 Paperback
Aug 12, 1987 | ISBN 9780394755182
Paperback

$17.00

Aug 12, 1987 | ISBN 9780394755182
Buy the Paperback:
People Who Read
Coyotes

Also Read
Inspired by Your Browsing History
Praise
"Ted Conover lived the bizarre life of the Mexican illegals. Theirs is a subterrestrial world of high-wire tensions, of brutal police, of sinister smugglers — coyotes. A devastating document, this one must be read." — Leon Uris

The acclaimed author of Rolling Nowhere has taken another adventure, this time on the underground railway that operates across America's southern border. To discover what becomes of Mexicans who desperately slip into the United States, Ted Conover disguised himself as an illegal alien, walked across deserts, hid in orange orchards, waded through the Rio Grande, and cut life-threatening deals with tough-guy traffickers in human sweat. This electrifying account is the harrowing vision of a way of life no outsider has ever seen before.
Back to Top