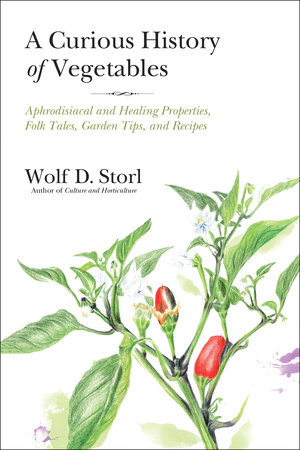 A Curious History of Vegetables
Aphrodisiacal and Healing Properties, Folk Tales, Garden Tips, and Recipes
Aphrodisiacal and Healing Properties, Folk Tales, Garden Tips, and Recipes
By Wolf D. Storl

By
Wolf D. Storl
By Wolf D. Storl

By
Wolf D. Storl
Best Seller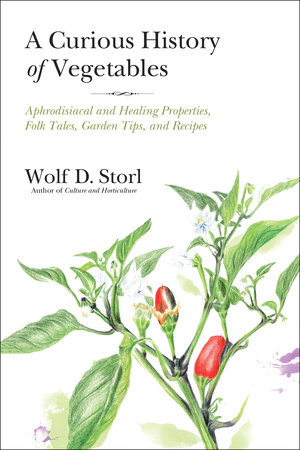 Jun 14, 2016 | ISBN 9781623170394
*This title is not eligible for purchase to earn points nor for redemption with your code in the
Reader Rewards
program
Inspired by Your Browsing History
Praise
"Discover how nearly fifty vegetable, herb, and flower plants 'dance with humanity'—and about wild gardens, nourishment as medicine, truly tasty simple gourmet recipes, the history and lore of plants over time, plus special garden tips. Be nourished with the skills and observations of Dr. Wolf Storl, a living library, a master farmer and gardener."
—John Jeavons, author of How to Grow More Vegetables, Fruits, Nuts, Berries, Grains, and Other Crops Than You Ever Thought Possible on Less Land Than You Can Imagine
 
Praise for the work of Wolf D. Storl
"The author, as you will quickly discover, is brilliant … and obvious from his writings, he has also delved deeply into the works of the old masters. Storl uncovers stories and teachings not often heard and masterfully weaves them into the modern-day context. Marvelous!"—Rosemary Gladstar, author of Rosemary Gladstar's Herbal Recipes for Vibrant Health

"In these times … gardening, especially organic gardening, is a path to freedom."—Vandana Shiva, PhD, founder of Navdanya International and author of Who Really Feeds the World?
Back to Top