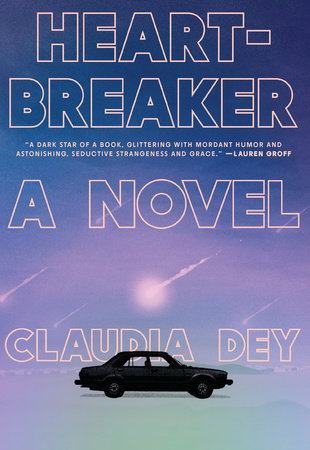 Heartbreaker
A Novel
A Novel
A Novel
By Claudia Dey

By
Claudia Dey
By Claudia Dey

By
Claudia Dey
By Claudia Dey
Read by
Jorjeana Marie

,

Claudia Dey

and

MacLeod Andrews



By
Claudia Dey


Read by

Jorjeana Marie

,

Claudia Dey

and

MacLeod Andrews




Best Seller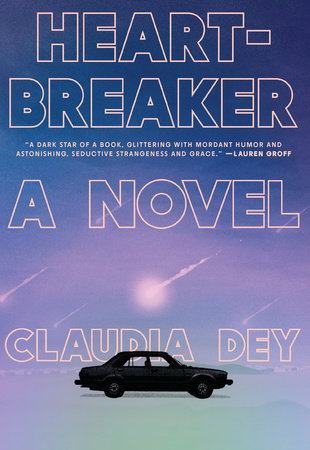 Aug 21, 2018 | ISBN 9780525511731
Buy the Audiobook Download:
Inspired by Your Browsing History
Praise
"Heartbreaker totally bewitched me. I love its outlandishness, its sizzling energy—the bright, fierce music in every sentence."—Leni Zumas, author of Red Clocks

"A fierce exploration of memory and zeitgeist . . . Heartbreaker is a darkly comedic weirdo of a book that pulls the string of nostalgia from one side while unraveling it from the other."—The Paris Review

"This is a book like no other. It's eerie, it's cult-y, it's so very exciting, and I never wanted it to end."—Buzzfeed, Best Books of Fall 2018

"One of the best surprises of 2018. A small rural town, a mother disappeared, a daughter left behind, secrets peeled away in layers. Weird, deeply creepy, written in punchy prose that rolls along and always leaves you wanting more."—San Francisco Chronicle

"Claudia Dey renders 1985 in perfectly crimped, shoulder-padded detail. Fifteen-year-old Pony Darlene Fontaine has lived her entire life in the 'territory,' an isolated town founded decades earlier by an enigmatic cult leader and run on a sinister economic resource. . . . Come for the Shyamalanian premise. Stay for the hard-rock soundtrack."—Chicago Tribune

"Heartbreaker is an incandescent flare of a novel, acrobatic, devastating—and wickedly funny. It is effortlessly sly and fresh in its language, and I loved it."—Sophie Mackintosh, author of The Water Cure

"Told from the perspectives of Pony, a dog, and a teenage boy, this book shows the magic of Dey's imagination."—The Millions

"Disturbed, seductive and thrilling."—i-D Vice

"Masterful, beautiful."—The Rumpus

"What begins as a simple mystery—a daughter attempting to investigate the sudden disappearance of her mother—turns into a much stranger and more engrossing tale. . . . Dey deepens this dark fantasy through the imaginatively detailed, keen observations of teen narrator Pony Darlene Fontaine, who muses about her place amid this blank landscape while anchoring the proceedings with sly pop-culture references. Dey's rich prose drives the story with poetic acuteness."—LA Weekly

"A mashup of Stranger Things and Martha Marcy May Marlene."—The Hollywood Reporter 

"Haunting . . . lyrical . . . The most original novel I've read in some time."—Electric Lit

 "A dark star of a book, glittering with mordant humor and astonishing, seductive strangeness and grace. I am a giant fan of Claudia Dey's wild brain."—Lauren Groff, author of Fates and Furies

"Heartbreaker gave me chills all the way through. It is deeply original—in its wildness, its structure, its wisdom, and its world. It convinced me that the deepest of human (and animal) urges is the pull to find one's true home—which lies in the hearts of just a few others. I floated in the perfection of its ending. I loved this novel's shining sensitivity. I loved its every page."—Sheila Heti, author of Motherhood and How Should a Person Be?
Back to Top