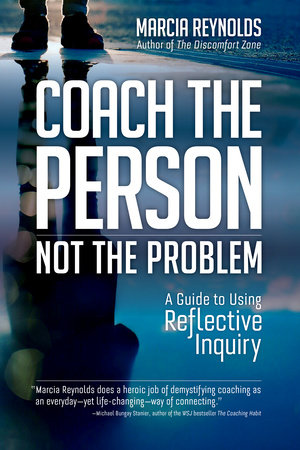 Coach the Person, Not the Problem
A Guide to Using Reflective Inquiry
By Marcia Reynolds

By
Marcia Reynolds
Best Seller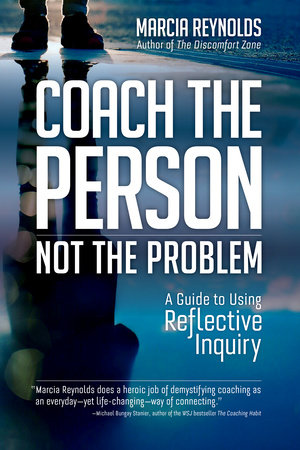 Jun 02, 2020 | ISBN 9781523087839
*This title is not eligible for purchase to earn points nor for redemption with your code in the
Reader Rewards
program
Buy the Paperback:
Inspired by Your Browsing History
Praise
"Marcia, in her straightforward, brilliantly articulate way, navigates us to simplicity from the far side of complexity in her definitive guide to breakthrough coaching."
—Madeleine Homan Blanchard, MCC, MSc, cofounder of Coaching Services, The Ken Blanchard Companies
 
"Dr. Reynolds provokes the reader to explore ways of partnering with clients and coaching beyond the 'sacred cows' and rigidly prescribed questioning techniques. She also does a great service to the profession by elevating the conversation above conflicting coaching schools and cults, urging us to refocus again on the human being we partner with."
—Konstantin Korotov, PhD, Professor of Organizational Behavior, ESMT Berlin
 
"Dr. Reynolds once again gives great guidance and tools based on years of work with the human mind. She provides a framework for self-discovery where participants partner with coaches in their journey to better maneuver through problems to ultimately reach their potential."
—Krista Endsley, Software CEO and Board Member, MemberSuites, Inc.
Back to Top