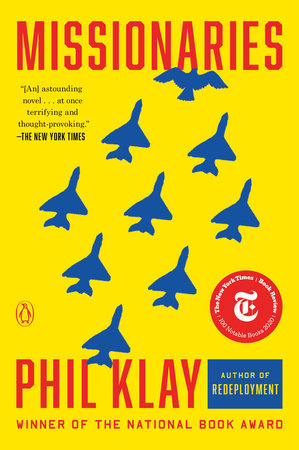 By Phil Klay
Read by
MacLeod Andrews

,

Cynthia Farrell

,

Henry Leyva

and

Anthony Rey Perez



By Phil Klay
Read by
MacLeod Andrews

,

Cynthia Farrell

,

Henry Leyva

and

Anthony Rey Perez




Best Seller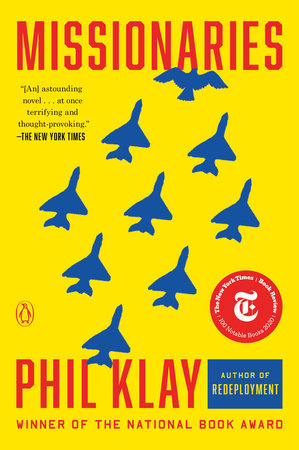 Oct 05, 2021
|
ISBN 9781984880673
Buy the Audiobook Download:
YOU MAY ALSO LIKE
QUICK VIEW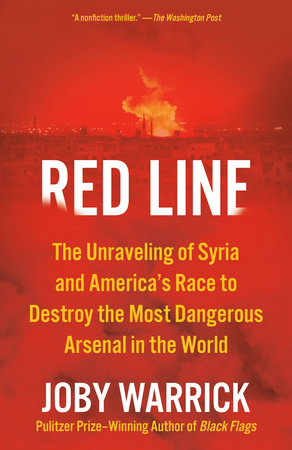 Red Line
Paperback
$17.00
QUICK VIEW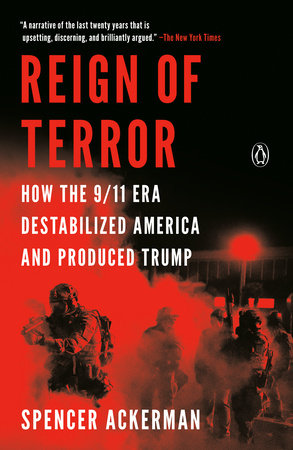 Reign of Terror
Paperback
$18.00
QUICK VIEW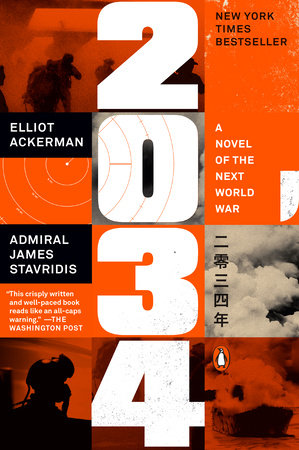 QUICK VIEW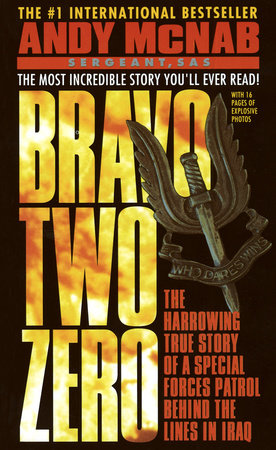 Bravo Two Zero
Paperback
$7.99
QUICK VIEW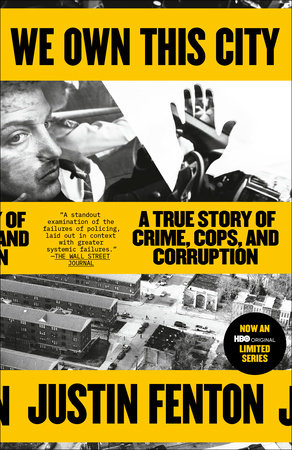 We Own This City
Paperback
$18.99
QUICK VIEW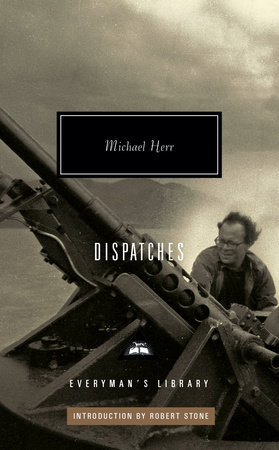 Dispatches
Hardcover
$25.00
QUICK VIEW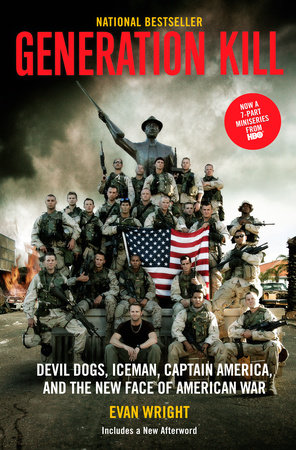 Generation Kill
Paperback
$16.00
QUICK VIEW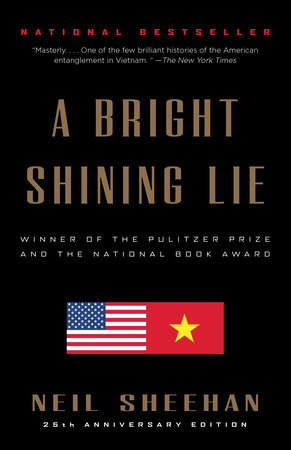 A Bright Shining Lie
Paperback
$25.00
QUICK VIEW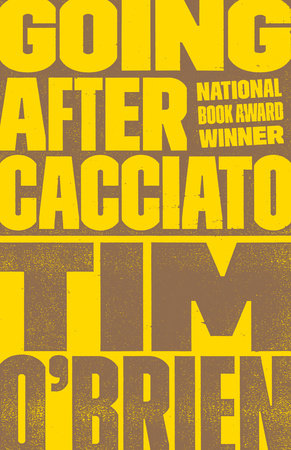 Going After Cacciato
Paperback
$18.00
QUICK VIEW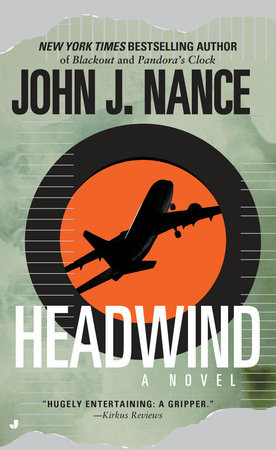 Praise
"Missionaries is a courageous book: It doesn't shy away, as so much fiction does, from the real world . . . Is there such a thing as a 'good war,' like the one Mason seeks? Missionaries is skeptical at best; it does believe, however, in fiction's ability to illuminate these dark places. And so the novel goes on, undeterred, exploring and revealing whole human worlds that would remain inaccessible without it." —Juan Gabriel Vásquez, The New York Times Book Review

"A sweeping, interconnected novel of ideas in the tradition of Joseph Conrad and Norman Mailer . . . By taking a long view of the 'rational insanity' of global warfare, Missionaries brilliantly fills one of the largest gaps in contemporary literature." —The Wall Street Journal

"[This] compact epic of a novel contains perhaps Klay's finest writing yet . . . Using his formidable gifts for scene-setting, meaningful irony and deep human empathy, Klay weaves together a set of stories over the course of nearly three decades . . . Amid raging fires and illness and constitutional crises, Klay's book roars something vital: Never forget about war or the blood and bone and the evil and the reckless idealism of who we all really are." —Los Angeles Times

"[This] astounding novel . . . does not shy away from the thorny moral questions and psychological impacts of conflict, and the result is at once terrifying and thought-provoking." —The New York Times

"This is a gray universe where it's difficult to distinguish the good guys and gals from the bad, and it rings true to those of us who have spent time in these places. . . . will stick with you." —NPR, Best Books of 2020

"Wrenching and insightful." —The New Yorker

"Klay's considerable accomplishment in Missionaries, goes well beyond incisive 'insider access into the next permutation of the massive, industrial-scale U.S. machine for generating and executing targets.' In the tradition of Robert Stone and Graham Greene, he makes geopolitical misadventure, cultural blindness and atavistic behavior pulse inevitably toward terrible denouement." —Associated Press
 
"Frequently gripping and powerfully written." —The Washington Post

"Thorough, forceful, and ambitious . . . Missionaries is a deeply ethical novel, and one that often pauses to question the purpose of war and possibility of redemption for combatants of all kinds. It is also a very well-built narrative . . . Klay is able to write kidnapping and murder without sensationalism; he never loses track of his moral questions, even while toggling between interiority and thriller-paced action. He maintains clarity through a sequence of events so intricate and scenes so populous that the vast majority of writers — great ones included: John Le Carré is often guilty of this — would forfeit the reader's understanding. Most importantly, Klay tends well to his many characters, giving each not only a voice, but a resolution . . .  by the end, its humanity, like its purpose, is clear." —NPR.org
 
"Klay saw something new and terrifying in modern war, and his first novel brings something new and fearsome to modern war literature. Klay's confident vision and disciplined command of a complex structure makes Missionaries a powerful, meaningful, and original addition to war lit's crowded catalog . . . Missionaries is new and vital because it transcends the inward-facing, American-oriented ennui that modern war literature too often relies on." —Daily Beast

"Klay . . . shares with Joseph Conrad, an obvious lodestar, a command of the complexity and precariousness of an interconnected global order. He shares with Greene an awareness that global phenomena are inseparable from human beings, like Mason, who frets endlessly about being a "shitty father" and absent husband, or Pablo, with his well-founded anxieties about how his young daughter perceives his brutal work. There are souls at stake here. The terrible arc of Abel's life, in particular, is as haunting as Lord Jim or The Power and the Glory as a portrait of disgrace in pursuit of redemption . . . Missionaries is galvanic and affecting, its prose shifting from beautiful and graceful to hard-boiled as hell; above all, it bears the unmistakable stamp of having been written by someone who didn't need a research assistant to get the bloody details right. That this hard-won knowledge is made to serve such superb, morally serious storytelling is reassuring. The bodies may pile up in Missionaries, but at least we have our proof that the novel is far from dead." —Washington Examiner

"Brutal, subtle, and witheringly savvy, Phil Klay's first novel, Missionaries, casts a scathing light on American military ventures overseas, while also immersing readers in the tumult of Colombia as it struggled toward peace and democracy in the first decades of the 21st century . . . Klay, through archival and on-the-ground research, delivers what feels remarkably like a genuine South American novel built from lived experience of his numerous Colombian characters." —Boston Globe

"Building on exhaustive research and a seemingly endless capacity to develop rich, psychologically complex characters, Klay captures the wretchedness of neglected Colombian villages brutalized by competing murderers . . . There is an unblinking forcefulness in Klay's accounts of psychotic punishments whimsically inflicted on innocent people by renegade militia and the sometimes meaningless results of official tactical missions." —Seattle Times
 
"[Missionaries's] flashes of genius and beauty are entirely in its details . . . Klay is brilliant on things like what it's like to walk through a city after a recent bombing. He is very fine on what he calls the soundtrack of war: 'the rasp of the Velcro on magazine pouches opening, the crunch of dried mud yielding to the massive tires of heavy armored vehicles, the cough of a diesel engine, the roar of a passing Chinook, the excited shouts from a nearby soccer field, the chirping of birds.' He understands both the technology of war and the wet stuff of brutality and torture. He's dryly funny about the new realities of American journalism and foreign reporting, where online 'there's no page A26 to flip past, because people don't accidentally get reported facts on the way to the opinion page anymore.'" —Dwight Garner, New York Times

"Philip Klay's Missionaries is a post-9/11 novel that uses the formal properties of the novel—its geographic sweep and local focus, and its social reach and its deep-dive into single lives—to anchor violence in the lives of individual characters even as he chronicles the societies that perpetuate and continue violence. Klay, a Marine Corps veteran who deployed to Iraq, shows how an intense focus on specific locations is necessary to tell the story of global political violence. His novel shows the power of the novel today to make intimate and personal immensely complicated political, social, and military conflicts . . . Klay's ability to draw locations and people so precisely yields a detailed picture of an entire country . . . Klay uses sweeping geographic range to make violence intimate and precise local knowledge to show violence on a global scale. In this way, Missionaries does not orient or fix war by making war look and feel only a certain way or have a specific nature. It showcases the capacity of fiction to interpret war by telling the story of individuals coming to terms with their own experiences of war." —War on the Rocks

"When Iraq War veteran Phil Klay's debut short story collection, Redeployment, won the National Book Award in 2014, it was clear that a talented new writer had appeared on the literary scene. The promise revealed in that work now is fulfilled in his first novel, Missionaries . . . A tightly controlled, propulsive story. . . . In its mood and subject matter, Missionaries bears a kinship to novels from the '70s and '80s like Robert Stone's A Flag for Sunrise and Joan Didion's A Book of Common Prayer. Phil Klay impressively updates the themes of those classic novels for our time, where 'clean wars with clear boundaries' no longer exist." —Shelf Awareness

"If Redeployment was about what happened when we ship wars abroad, then Missionaries is what happens when war comes roaring right back. Expansive, explosive, and epic." —Marlon James, author of Black Leopard, Red Wolf
 
"Phil Klay's work has the large canvas, bitter clarity, and wild imagination of the great Robert Stone. With Missionaries he more than fulfills the immense promise of Redeployment." —George Packer, author of The Unwinding and Our Man

"With Missionaries Klay, winner of the National Book Award in 2014, has dropped a novel on us of a muscular veracity as terrifying and important as it is rare in contemporary writing." —The Millions

"National Book Award-winner Klay displays his signature virtuosity in this richly textured, masterful mosaic of modern Colombia. A small village serves as both backdrop and microcosm of the country's ongoing turmoil. The struggle for survival is deftly juxtaposed with the struggle for power, and the varying gradations of each are explored through multiple perspectives with nuance, grace, and poignancy . . . Each character is rendered in psychologically astute moral complexity and must interrogate his or her own complicity in a corrupt and often violent system. Ultimately, all are pawns in the chess match of deep-state machinations masquerading as diplomacy. As the characters' lives begin to intersect in a rewarding, yet tension-filled denouement, the author's prodigious skill and deep understanding of the region provide the scaffolding to explore essential questions of human dignity and sacrifice. A triumphant achievement that elevates Klay to the top echelon of contemporary writers." —Booklist (starred review)

"[Klay] creates ambiguity not through atmospheric language or irony (Redeployment had its share of Heller-esque gallows humor) but through careful psychological portraits that reveal how readily relationships grow complicated and how even good intentions come undone in the face of humanity's urge to violence. . . . An unflinching and engrossing exploration of violence's agonizing persistence." —Kirkus (starred review)
 
"The prose is consistently staggering, whether in the characters' moments of self-reflection or unflinching descriptions of brutality . . . it's quite a ride." —Publishers Weekly

"What happens when a novel becomes more than a novel? It becomes a prophecy. Phil Klay has written a prophecy." —Elliot Ackerman, author of Red Dress in Black and White
 
"Having spent three years as head of Southern Command, in charge of U.S. support for the Colombian military, I can attest to the lethal accuracy of Klay's depiction." —Admiral James Stavridis

"Phil Klay's Missionaries is a big, rich, clear-eyed book about death and life; wise, compassionate, and, yes, as cynical as it needs to be when necessary, but full of vivid people caught up in that organized human violence which is our species' haunting passion. I've maybe never read a war novel this good." —Ayad Akhtar, Pulitzer Prize–winning playwright of Disgraced
 
"Phil Klay's Missionaries has a sweep and incisiveness to it I had almost forgotten novels were capable of. I haven't been so gripped by a book in years. It is immensely smart and farseeing, and utterly unsparing. Extraordinary." —Garth Greenwell, author of Cleanness and What Belongs to You
 
"This engaging and far-ranging novel is about the thorny battle for reconciliation in the midst of an endlessly-fought war. For all the tense geopolitics and violent special forces raids and guerilla warfare in Missionaries, Phil Klay's true subject is the contested territory of the heart. It is here, in the novel's poignant exploration of faith and parental love and uneasy moral compromises, that the cost of US military intervention is laid bare. A chilling and accomplished novel." —Kirstin Valdez Quade, author of Night at the Fiestas
 
"Something new for the canon of war stories . . . a true twenty-first century document: respectful of its antecedents but blazing its own path; a big, straight-faced, but subtly accommodating book that makes room for the absurd and the humane, for a sense of purpose and a sense of futility in equal measure." —Sewanee Review

"Missionaries is an urgent, detailed, compassionate and quietly furious novel about America and her Forever Wars. Intensely readable, exciting, funny and heartbreaking—it will change you." —A.L. Kennedy

"Shook me to my core. Klay takes the reader into the heart of Colombian darkness; the abuses of power, the forgotten lives of girls and women and how quickly human dignity—and conscience—get eroded in extreme times. This is audacious, heartbreaking, epic fiction." —Mary Costello, author of The River Capture

"A daring, ambitious novel." —America Magazine

Get the latest updates about Phil Klay
And go from well-read to best read with book recs, deals and more in your inbox every week.
And go from well-read to best read with book recs, deals and more in your inbox every week.
Dismiss
Thanks!
Something awesome is on its way.
Back to Top
Become a Member
Just for joining you'll get personalized recommendations on your dashboard daily and features only for members.
Find Out More
Join Now
Sign In
Success!
Your account has been created. Upload book purchases, access your personalized book recommendations, and more from here.