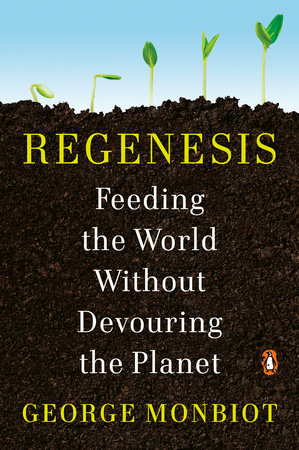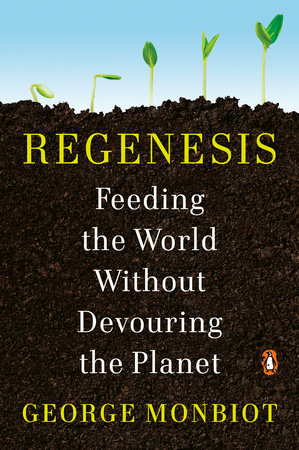 Aug 02, 2022
|
ISBN 9780143135968
Buy the Audiobook Download:
YOU MAY ALSO LIKE
QUICK VIEW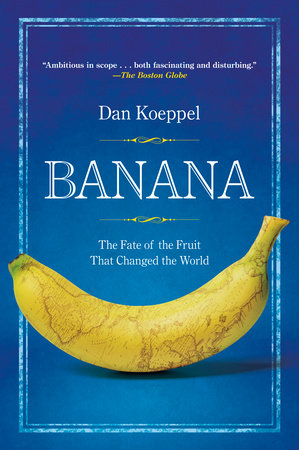 QUICK VIEW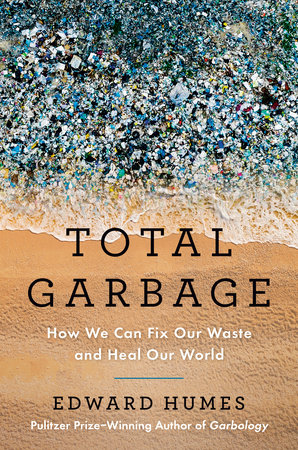 Total Garbage
Hardcover
$28.00
QUICK VIEW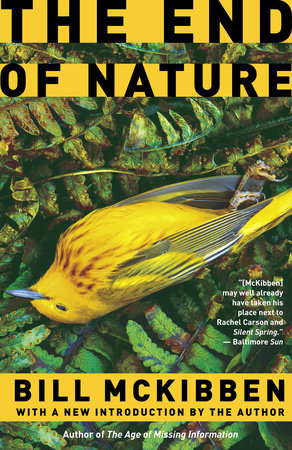 The End of Nature
Paperback
$18.00
QUICK VIEW
Bush Versus the Environment
Paperback
$14.00
QUICK VIEW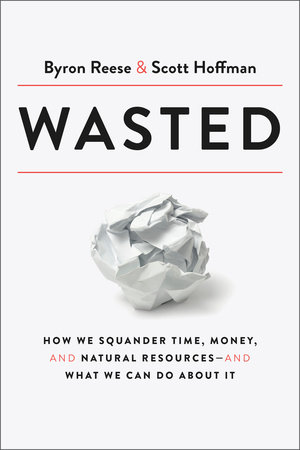 QUICK VIEW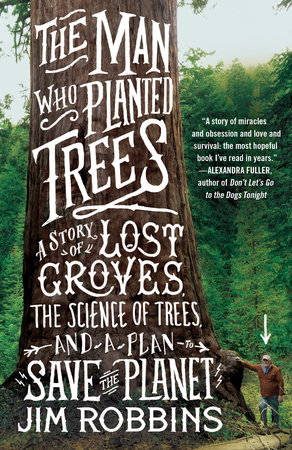 The Man Who Planted Trees
Paperback
$18.00
QUICK VIEW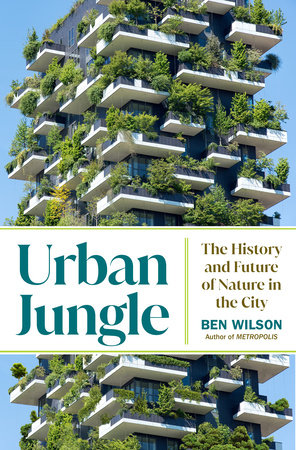 Urban Jungle
Hardcover
$30.00
QUICK VIEW
Under the Sky We Make
Paperback
$18.00
QUICK VIEW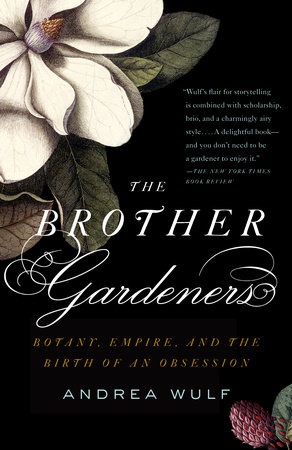 The Brother Gardeners
Paperback
$22.00
QUICK VIEW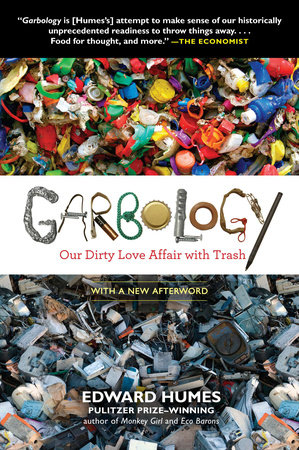 Garbology
Paperback
$17.00
Praise
A Sunday Times (London) bestseller
Shortlisted for the Wainwright Prize for Writing on Conservation

"George Monbiot is one of the most fearless and important voices in the global climate movement today." —Greta Thunberg, activist and author of No One is Too Small to Make a Difference
 
"A brilliant, mesmerizing, vital book. Beneath each square meter of soil live thousands of species, and each chapter of George Monbiot's eye-opening exploration of that soil and its potential is similarly, dynamically rich-delivering a whole new way of thinking about our agriculture and our diets, our climate and our future. And much needed hope, besides." —David Wallace-Wells, New York Times bestselling author of The Uninhabitable Earth

"Ambitious and deeply researched … bristling with ideas and imagination." ―Laura Battle, Financial Times
 
"Eye-opening, persuasive, meticulously researched." ―Amy Liptrot, The Guardian
 
"This remarkable book, staring curiously down at the soil beneath our feet, points us convincingly in one of the directions we must travel. I learned something on every page." —Bill McKibben, author of Falter and The End of Nature

"Regenesis is a world-making, world-changing book; at once visionary and rigorous and practicable. It rings and sings throughout with Monbiot's extraordinary combination of passion, generosity and justice. It is braced by his unshakeable commitment to bettering the planet for all its inhabitants, human and other-than-human. It is a thrilling work, more ambitious even than its predecessor, Feral, and it gripped me as I read. Recognising that "the future is underground", Monbiot shows us that the possibility for a transformed relationship with food, the living world and each other lies just beneath our feet, right under our noses." —Robert Macfarlane, New York Times bestselling author of Underland

"How can we ensure that everyone is fed without destroying the biosphere? Regenesis is a lively and deeply researched enquiry that confronts our dilemmas head on. There are no easy answers, but Monbiot provides a brilliant guide to asking the right questions. Transformation is urgently needed and this book shows how it is possible." —Merlin Sheldrake, internationally bestselling author of Entangled Life

"Wonderful … Monbiot shows that the thin layer on which all terrestrial ecosystems stand is alive with organisms as diverse, fascinating and mysterious as any found above ground. He shatters the shibboleths of farming, showing the way to a radical transformation of agricultural practices and exciting new opportunities for nourishment." —David Suzuki, founder of The David Suzuki Foundation
 
"This is an important book and a gripping read. It will enflame vested interests on all sides. Because Monbiot has that most aggravating of gifts – the ability lucidly to point out things that people desperately do not want to be true." —Henry Dimbleby, co-founder of Leon Restaurants and the Sustainable Restaurant Association
 
"George Monbiot is a very skilful writer, and Regenesis shows all his powers at full stretch. He seems to see more fully than almost anyone else in this field, with a clarity of attention both to the smallest realities of a handful of soil and to the widest implications of the way human beings have lived and continue to live in the world. Telling things in the right order doesn't seem like one of the functions of the imagination, but again and again Monbiot shows that it is, with all the imaginative sympathy of a great storyteller as well as the overarching understanding of a moral visionary. This is a fine and necessary book." —Philip Pullman, New York Times bestselling author of the His Dark Materials trilogy
 
"People from all walks of life should read this remarkable book. It is in my view one of the two or three most important books to appear this century" —Prof. Sir David King, former Chief Scientific Advisor to the UK Government
 
"Regenesis speaks to us like a poem that begins with a phantasmagoria of that which lies under the soil, offers a magnificent political economy of global food production and concludes with a hopeful vision of a techno-ethical equilibrium between Humanity and Nature. It must be read." —Yanis Varoufakis, author of Another Now
  
"This book calls for nothing less than a revolution in the future of food – one that will literally transform the face of the Earth, to make food affordable for all while restoring the living world. Such a vision sounds near impossible, but Monbiot reveals the food pioneers whose extraordinary innovations could bring it within reach. Never shying from controversy, Regenesis weaves the poetry of soil into the politics of farming to shake the ground on which we all grow. This is Monbiot's masterpiece: an urgent and exhilarating journey into remaking what and how we eat." —Kate Raworth, author of Donut Economics

"Monbiot rolls up his sleeves and pulls on his boots for an uncompromising session of agricultural dragon-slaying and foodie myth-busting. Unafraid to propose a new world order for farming and food production that is kinder to both people and planet, Regenesis is rigorous and restive, but also witty, original and humane. Let us hope it is read, digested and acted on by people, politicians and policy-makers the world over." —Hugh Fearnley-Whittingstall, author of The River Cottage Cookbook
 
"As we begin to rethink our relationship with Nature, the unstinting work of George Monbiot becomes ever more valuable. Monbiot has been at the cutting edge of the discussion for decades, and his extraordinary book covers this complex, evolving subject with depth and breadth, sincerity and humour. I never cease to be surprised by the unexpected perspectives he brings to bear, leading me through problems I never envisaged and solutions I never imagined. We are left with the hope that the solutions might triumph, that we might make it through." —Brian Eno
 
"A fascinating and ultimately positive book … a harmonic vision of how changing our relationship to land use, farming and the food that we eat could transform our lives" —Thom Yorke

 "With rigour, singular bravery and an infectious love for the living world, George Monbiot presents the Silent Spring of our time. Regenesis is an eye-watering reckoning of humanity's land and food crisis and an astonishing vision of survival and restoration. Monbiot takes us on a journey from the rhizospheres and the drilospheres through soil ecology, cultural myths, to the future of food all bound together with his own wonder-ful, beautifully-written observations. There is no topic more important for planetary survival than land and food, and there is no writer willing to dispense of bullshit, tell us the truth, and take on powerful forces and perceived wisdom like George Monbiot. A visionary, fearless, essential book." —Lucy Jones, author of The Big Ones and Losing Eden

"A book offering evidence-based hope is a rare thing in these days of climate and nature emergency—yet that's exactly what George Monbiot has written. Inspiring and compelling, Regenesis sets out a transformative vision of a new food future with the potential to both restore nature and feed the world. Monbiot's blueprint is both wildly ambitious and deeply practical, and might well be our last best hope of stopping the sixth great extinction." —Caroline Lucas, MP and former leader of the Green Party of England and Wales
 
"A genuinely brilliant, inspirational book … George Monbiot embarks on a journey of discovery, realising that soil and its role in our life is bigger than everything else. Halfway through, I felt like a child who was bursting to share a secret with anyone who would listen. By the time I had finished reading, I felt as if the purest mountain stream had washed through my brain, and Monbiot had shared the most fundamentally important insight of his life." —Sir Tim Smit, Founder of the Eden Project
 
"I am so grateful George Monbiot has applied his razor sharp intellect, bountiful curiosity and love for the land to the complex and fundamental issue of what we eat. This book offers a deep dive into the most essential question of our time – how might we feed ourselves without destroying our planet in the process?" —Lily Cole, activist and author of Who Cares Wins
 
"George Monbiot clears paths towards solutions that lie dormant within us, which, if embraced, could transform our world and our societies into better places. He reaches for new ideas that might ignite the collective consciousness in a push to protect, rather than tragically destroy, the biosphere. Read George Monbiot and you will meet the cheerful courage and passion of a fellow traveller on this earth who seeks authentic hope." —ANOHNI
 
"For anyone who cares about where our food comes from and its impact on the planet Regenesis is essential reading. This deeply researched book lifts the lid on our current methods of food production and all its dirty secrets: but more than that it provides a blueprint for the future. Monbiot pursues the key question: how can we have healthy food that's cheap enough for everyone to eat? His answers provide critical pathways towards a way to feed the planet." —Rosie Boycott, journalist and activist
 
"I used to look up to the stars for thoughts of infinity, eternity and divine cooperation. This book revealed to me I could find the same inspiration beneath the soles of my feet in less than a foot of soil. My walks on earth will never be the same as they were. The writing, observation and devotion is infectiously compelling. The learning is deep and immense." —Mark Rylance, actor
 
"Forget Elon Musk's dry-as-dust retro sci-fi fantasies, George Monbiot gives us an inspiring vision of the future that is alive and kicking and grounded in the latest scientific discoveries. George Monbiot has combined his gifts as an investigator, interviewer and witty storyteller to create an exhiliarating epic!" —Robert Newman
 
"This passionate, extraordinary book opens up a compelling and vital new dimension: food and the way the world farms." —Will Hutton, columnist for The Observer and author of The Writing on the Wall

"A magnificent new overview of how we might live and feed ourselves without destroying ourselves … It is riveting … Along with a dazzling array of stats, there's also impressive investigative reporting … rich food for thought, devastating figures, startling insights and even the odd joke … A hugely important read." —Christopher Hart, The Sunday Times

"Revolutionary … Rigorous, bold and clear-sighted … To conjure the miracle of more food with less farming, we need to rethink what lies beneath our feet." —David Farrier, Prospect

"Vivid and memorable… Regenesis is a compelling, deeply researched account of a deeply broken food system and how we might heal it." —Irish Times

"A compelling story of soil, food and farming." ―Financial Times

"Ambitious and deeply researched … Monbiot exposes, with journalistic flair, the 'gulf between perception and reality' about where and how our food is produced … it includes some fascinating case studies … bristling with ideas and imagination." —Laura Battle, Financial Times
Get the latest updates about George Monbiot
And go from well-read to best read with book recs, deals and more in your inbox every week.
And go from well-read to best read with book recs, deals and more in your inbox every week.
Dismiss
Thanks!
Something awesome is on its way.
Back to Top
Become a Member
Just for joining you'll get personalized recommendations on your dashboard daily and features only for members.
Find Out More
Join Now
Sign In
Success!
Your account has been created. Upload book purchases, access your personalized book recommendations, and more from here.