Jack Higgins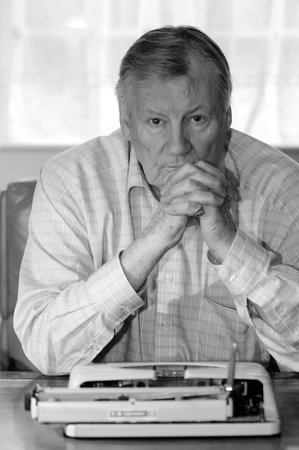 Photo: © Rob Currie
About the Author
Since The Eagle Has Landed – one of the biggest-selling thrillers of all time – every novel Jack Higgins has written has become an international bestseller. He has had simultaneous number-one bestsellers in hardcover and paperback, and many of his books have been made into successful movies, including The Eagle Has Landed, To Catch a King, On Dangerous Ground, Eye of the Stormand Thunder Point.
     Higgins, who lived in Belfast until he was twelve, had several close calls with bombs and gunfire at an early age. After leaving school at fifteen, he served three years with the Royal Horse Guards in Eastern Europe during the cold war. Subsequently, he was a circus roustabout, a factory worker, a truck driver, and a laborer, before entering college at age twenty-seven. He has degrees in sociology, social psychology, and economics from the University of London, and a doctorate in media from Leeds Metropolitan University. 
     A fellow of the Royal Society of Arts, and an expert scuba diver and marksman, Higgins lives on Jersey in the Channel Islands.