Ever wonder how a book makes it from the author's mind to a reader's shelf? We've we delved deep into two very different books before:
But What If We're Wrong?
by Chuck Klosterman and
Gemina
by Amie Kaufman and Jay Kristoff. This time, we're so excited to announce an interview series all about
Little Fires Everywhere,
the second book by Celeste Ng. Her first book, 
Everything I Never Told You,
was a smash hit and ever since fans have been waiting with bated breath. In the coming weeks, we'll interview different people who have been a major part of making the book: a marketer, the book designer, a sales representative, and finally, Celeste herself! Let's kick things off with a Q&A with the book's editor, Virginia Smith. Read on below!
What do you look for when you acquire a new book? How does that apply to Celeste Ng?
It depends on the kind of book, of course, but I love to encounter a fully-realized world. And Celeste does that as well as anyone writing today. From the first line of
Little Fires Everywhere
, you are dropped into a placid, progressive suburb of Cleveland, where everything is meticulously planned. And where something is deeply wrong. The gun is loaded, so to speak, and you're dreading the moment it fires. I was traveling when Celeste's agent Julie Barer sent me the manuscript for the novel, and I read it in one furious sitting, stuck on the tarmac at La Guardia in a cramped, delayed plane. I cried, I gasped, I laughed, I cheered, I hummed along to the Mighty Mighty Bosstones. By the time we finally landed, everyone else on the flight was asleep, but I was nearly bouncing in my seat, excited to get out and tell my colleagues how wonderful Celeste's second book was.
How is your work different with a debut vs. a second book?
One obvious difference is that you don't have to "introduce" a non-debut writer. And that was certainly the case with Celeste, who immediately established herself as one our most captivating writers with her stunning first book,
Everything I Never Told You
. The love that book received was so heartening to see, especially in a difficult time for debut fiction. But it was a reception truly earned. And now Celeste has created something even more exceptional: a triumphant second novel. These are a rare species, but Celeste is a rare talent. The job of the entire team at Penguin Press is to spread that good word to our bookselling partners, to media, and most importantly, to readers.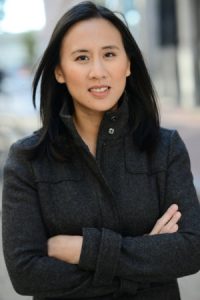 What do you think was your biggest impact on Little Fires Everywhere?
In my mind, I am her ideal reader. By happenstance, I am exactly the same age as both Celeste and one of the main characters in
Little Fires Everywhere
. And while every person's experience is unique, I felt like my personal history gave me insight into the world Celeste has created. The novel is set in and around a high school in the late 1990s. Celeste artfully evokes the quality of teenage life in that period, and I could read those aspects of the novel out of my own experience. I knew Celeste had nailed the landscape. Now, twenty years later, I find myself the mother of two young daughters, so the novel's beautiful exploration of the possibilities and pulls of motherhood also resonates with me on a deep level.
What do you think would surprise a layman to know about your job? What is your favorite part?
People who aren't in publishing are generally surprised that editors are involved in all aspects of a book's publication. And I enjoy that. It's an honor to advocate for creative work I love. I trained and worked as an actor before coming into publishing, and I appreciate how important that support is for an artist. It's also a great privilege to work in a community of people who are all so excited about writing. And I enjoy all aspects of bookmaking, from the puzzle of editing to the aesthetics of the physical book. I've been lucky throughout my career to work with wonderful mentors who have taught me the importance of all of those aspects of publishing. I find the sales process invigorating. Our launch at Penguin Press is fun. Ann Godoff is just the platonic ideal of a publisher, and I decided to be an editor after hearing Scott Moyers pitch Tom Ricks' FIASCO at the Columbia Publishing Course in 2006. Working with the two of them makes me better.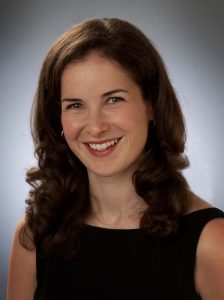 How are you involved with the other aspects? Art, marketing, publicity?
I'm very fortunate to have talented colleagues who bring experience and expertise to bear on books I love. I enjoy seeing the vision of the art department worked out in the cover design, strategizing about a publicity campaign, and getting into the weeds on the marketing plan. It is particularly great in this case because our whole team worked with Celeste on her first book. We all had such a lovely experience partnering with Celeste for
Everything I Never Told You
, as she is just a delight and a star in every sense.
Why will readers want to read this book?
Because it's just fantastic? One of the things I love most about Celeste's work is her profound empathy. Every character in her Shaker Heights is fully realized—and the novel is still completely propulsive. We are plunged into a chilling mystery from the opening line; a seemingly perfect family is undone by secrets; the underlying racism of a community is uncovered; and mother-daughter relationships are powder kegs ready to detonate. Celeste's meditations on the complexities of motherhood are worth the read alone, but the novel's examinations of identity, belonging, and the nature of art are equally powerful and rewarding. She writes about issues that polarize us today with such heart for all involved. She tells a good story, which of course is job one, but she is also searching for what motivates each of us—and what sparks a fire. Tune in next week for the next interview in this series, and learn more about the book below: