Lynn E. Hazen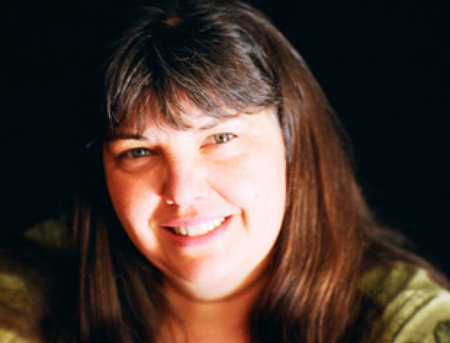 Photo: © Sonya Sones
About the Author
Lynn E. Hazen, M.A., M.F.A., writes books for children and young adults filled with humor, heart and hope. Kirkus Reviews praised her young adult novel, Shifty, as "a realistic story that resonates." Shifty was chosen for VOYA's (Voice of Youth Advocates) Top Shelf Fiction, as a CCBC Choice, and as a Smithsonian Notable. Lynn's books for younger readers include: Cinder Rabbit, The Amazing Trail of Seymour Snail, Buzz Bumble, and Mermaid Mary Margaret (which Kirkus Reviews called "a winner").

Lynn earned an M.F.A. in Writing for Children & Young Adults at Vermont College where she won the Houghton Mifflin Scholarship. She also holds an M.A. in Education from San Francsico State University and a B.S. in Applied Behavioral Sciences from U.C. Davis.

Lynn lives in Northern California and enjoys giving presentations at schools, libraries, conferences, and literary events. She teaches classes in Writing for Children & Young Adults at Stanford Continuing Studies.