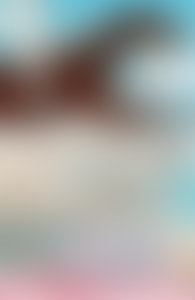 R R
About the Author
Robert Rodi was born in Chicago in the conformist 1950s, grew up in the insurrectionist 1960s, came of age in the hedonist 1970s, and went to work in the elitist 1980s. This roller-coaster ride has left him with a distinct aversion to isms of any kind; it also left him with an ear for hypocrisy, cant, and platitudes that allowed him, in the 1990s, to become a much-lauded social satirist.
His first novel, Fag Hag, was published in 1991 and was swiftly translated into Italian, French, German, and Japanese. It was followed by Closet Case (1992), What They Did to Princess Paragon (1994), Drag Queen (1995), Kept Boy (1997), Bitch Goddess (2002), and When You Were Me (2007). His first nonfiction book, Dogged Pursuit: My Year of Competing Dusty, the World's Least Likely Agility Dog was released by Hudson Street Press in 2009.
Robert's shorter fiction can be found in a number of anthologies, including Men On Men 5, His, and Sandman: Book of Dreams. His novella Glad, Gladder, Gladys was serialized online at USAToday.com. His literary criticism has appeared in the pages of The Chicago Tribune, The Los Angeles Times, NewCity, and The Harvard Gay and Lesbian Review.
Robert is the creator of several comic-book series, including 4 Horsemen, Codename: Knockout, and The Crossovers. He was a founding member of the Chicago-based performance art troupe, The Pansy Kings, who were active throughout the 1990s, and he wrote sketches for the Live Bait Theater's revues Junk Food and Dear Jackie: The Queen of Camelot Remembered.
Robert still lives in Chicago, in a century-old Queen Anne house with his partner Jeffrey Smith and a constantly shifting number of dogs.