Ignacio Larranaga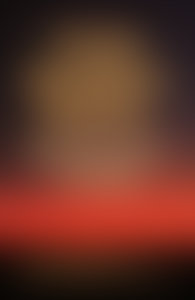 I L
About the Author
Ignacio Larranaga, O.F.M. Cap., was born in 1928 in the Basque region of Spain. He entered the minor seminary of the Capuchin Order at age twelve and finished both his secondary studies and later his ecclesiastical studies with them. Upon ordination, his special gifts for preaching and for music were recognized. He had always felt an attraction for Chile and, at age thirty, he was assigned there. Thus began a full and effective mission with the founding of the Center of Franciscan and Pastoral Studies for Latin America, an educational and publishing community.

In 1974 Fr. Larranaga felt specially called to awaken among the clergy the desire to encounter God. He began a series of retreats whose object was "to find the living and true face of God" and to introduce the retreatants to a deep experience of God. The "Encounters with God" movements was begun and has since spread from Chile throughout South America, to Central America, to Spain and now to the United States. It is estimated that a hundred and thirty thousand people have attended these week-long retreats.

Sensing Your Hidden Presence (originally published as Muestrame Tu Rostro) is Fr. Larranaga's seminal work and has sold two hundred thousand copies in its various editions. His other titles (presently available only in Spanish) are The Silence of Mary (El Silencio de Maria), The Brother of Assisi (El hermano de Asis), Climb with Me (Sube Conmigo), From Suffering to Peace (Del sufrimiento a La Paz), Psalms for Living (Salmos para la vida), and Encounter, A Prayer Book (Encuentro, Manual de Oracion)–with combined sales of more than a million copies. In addition, An Adventure of the Spirit (Una adventura del espiritu), a book about Fr. Larranaga's life and work, has recently appeared in Chile.