Michael Laughlin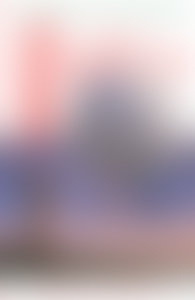 M L
About the Author
Michael Laughlin, a successful producer, director, and screenwriter, whose latest screenplay, "Town and Country" starring Warren Beatty for New Line Pictures, will begin production this summer . . . is also a pretty good golfer. After years of making films, he re-introduced himself to the game while on hiatus in Hawaii, and he virtually reinvented it, dismissing the traditional techniques, and surprisingly, lowered his scores and raised his level of enjoyment. He decide to reveal the "radical" techniques in Radical Golf. It could become the bible of the weekend golfer.

Rethinking traditional ways is not new to Laughlin. For instance, he produced several non-mainstream films including "Two Lane Blacktop" (1971) which starred James Taylor and Warren Oates and was directed by Monte Hellman which had such an extraordinary screenplay that is was published in its entirety in Esquire magazine. He wrote and directed the off-beat genre films "Strange Behavior" (1981) which starred Michael Murphy and Louise Fletcher, and "Strange Invaders" (1983), which starred Paul LeMat, Nancy Allen, and Wallace Shawn at a time when formulaic movies were more the trend. These three movies, "radical" for their time, are now considered cult classics.

After graduating Principia College in Illinois, he decided to attend law school at UCLA so he could be closer to Hollywood and the movies. By the age of twenty-five, after a short career producing musical concerts in colleges, Laughlin dismissed his law career and moved to London where he began producing movies including "The Whisperers," with Dame Edith Evans who was nominated for an Academy Award. "Joanna" a pop art movie which he produced for Fox, starred Donald Sutherland and took him to the Cannes Film Festival where he met the actress Leslie Caron. There was a brief courtship and they married in Jamaica and then moved to Hollywood where Laughlin continued his producing career.

After an eight-year marriage, Laughlin moved back to Europe where he lived in London, Paris, and Italy. In the early 80's, now living with the novelist, Susanna Moore (My Old Sweetheart, In the Cut), and her young daughter, Lulu, he settled in New York where he took another challenge and began writing and directing films. Aside from "Strange Behavior" and "Strange Invaders," both of which received critical acclaim, he wrote and directed the thriller "Mesmerized" which starred Jodie Foster and John Lithgow, about a young bride in New Zealand at the turn of the century.

Future projects for Laughlin include more books about other sports, and of course, he is working on several screenplays. Michael Laughlin lives in New York City, Los Angeles, and Kauai.