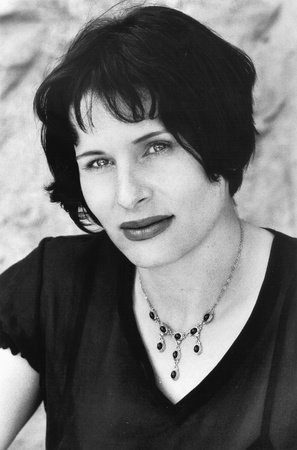 Photo: © Marion Ettlinger
About the Author
Nina Marie Martínez was born in San José, California to a first generation Mexican-American father, and an American mother of Germanic descent. A high school dropout, she possesses a Bachelors degree in literature from the University of California at Santa Cruz.

An avid baseball fan, her first great ambition was to be the play-by-play announcer for the San Francisco Giants. Since she hasn't completely lost hope in the possibility of, at the very least, being a baseball commentator, she intends to attend scout school in the Dominican Republic as soon as is humanely possible (which probably won't be for a few years). Her favorite ballplayer is the Dominican sensation Vladimir Guerrero whom she considers the only bonafide five tool player in the game.

In addition to writing novels, she is also a vintage clothes enthusiast and dealer. For shoes, her favorite eras are the 1940s and the 1980s, which saw the rise of pinup girl platform shoes and electric color pumps, respectively. Cashmere cardigans from the 1950s are also part of her everyday wardrobe, and while she believes it is fine to wear fur as long as it is vintage, she is strictly against new fur on the basis of cruelty.

She currently resides in Northern California where she is at work on her second novel.