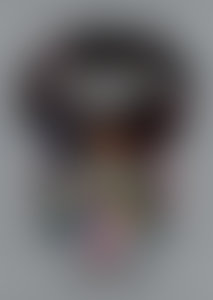 A L
About the Author
Amyra León is an author, musician, playwright, and activist. Her work transcends genre and medium, and focuses on Black liberation, politics, and communal healing. She believes that the art of listening and honest conversation are the primary tools for lasting change. Her aim is to empower communities to believe in the significance of their individual stories. The conversation has just begun.

Ashley Lukashevsky is an illustrator and visual artist born and raised in Honolulu, Hawaii, currently based in Los Angeles. Ashley uses illustration and art as tools to strengthen social movements against systemic racism, sexism, and anti-immigrant policy. She aims to tear down these systems of oppression through first envisioning and drawing a world without them.

Her clients include Refinery29, Broadly, The Washington Post, Planned Parenthood, Girls Who Code, GOOD Magazine, Brooklyn Magazine, ACLU, Red Bull, Snapchat, Air Jordan, and Logo TV.