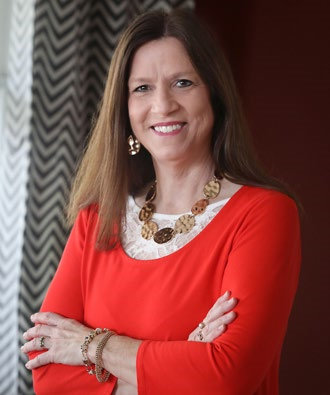 Photo: © Frank Fortune
About the Author
Julie Lavender remembers hearing Bible stories ever since she was a little girl. Yet those stories have never grown old, as the Word of God is living and active.

She enjoyed immersing herself in God's Word to complete this book. It's her prayer that many—young children and adults who are young at heart— will fall more in love with God's Word and draw closer to him with each reading.

An author, journalist, and former homeschooling mom of 25 years, Julie holds a master's degree in early childhood education. She is married to her high-school and college sweetheart, and Julie and David are the parents of four, in-laws of one, and grandparents to a precious, almost-three-year-old grandson.

Julie loved living in various locations across the country as the wife of a United States Navy medical entomologist. She taught public school before becoming a stay-at-home, homeschooling mommy. After her husband retired from active duty, the Lavenders moved back to their hometown, and David began work as a wildlife biologist at a nearby army installation.

Julie's most recent book, 365 Ways to Love Your Child: Turning Little Moments into Lasting Memories, encourages parents to show kids every day how much they are loved with simple but meaningful gestures and activities.

Julie loves to bake, travel, and spend time with her family. Learn more about Julie at JulieLavenderWrites.com.