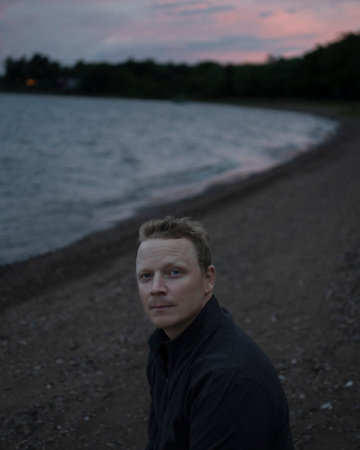 Photo: © Harriet Calabrese
About the Author
DARREN CALABRESE is a documentary and editorial photojournalist based in Atlantic Canada whose work focuses squarely on people and the meaningful places they call home.

Born in New Brunswick, Canada and raised on a 400-acre woodlot, Darren grew up surrounded by stories of adventure and the challenges that generations of his family lived and worked through on the very same property. Hundreds of years of logging, hunting, and subsistence farming imbued a sense of respect and reverence for the rural existence.

Now, Darren and his wife, Tammy, split their time between the woodlot and Nova Scotia, where they live by the ocean in Halifax raising their daughters, Harriet and June.