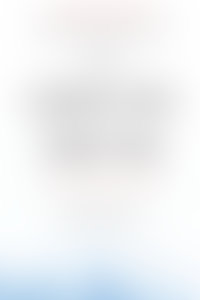 J F
About the Author
John Farmer served as Senior Counsel to the 9/11 Commission from 2003 to 2004 and assisted in writing The 9/11 Commission Report. Cleared to Top Secret/SC1 level, his areas of responsibility included assessing the national response to the terrorist attacks on September 11, 2001, evaluating the current state of national preparedness, and assessing the current state of private sector preparedness for terrorist attacks.
As Attorney General for the State of New Jersey from 1999 to 2002, he supervised nearly 10,000 employees (including more than 700 lawyers and nearly 3,000 state troopers) in ten divisions in the Department of Law and Public Safety, including the Divisions of Law, Criminal Justice, Civil Rights, Consumer Affairs, Gaming Enforcement, Highway Traffic Safety, Juvenile Justice, State Police, Elections, and Alcoholic Beverage Control.
Farmer also supervised the state's Office of Emergency Management and oversaw New Jersey's response to Hurricane Floyd in 1999; worked to anticipate the Y2K and potential emergency impact of the millennium; and coordinated the State's response to both the 9/11 attacks and the anthrax attacks later that same year.
Farmer has also served as chief counsel to New Jersey Governor Christine Todd Whitman, as a federal prosecutor, and as a security expert to the special envoy for Middle East regional security.
Over the past six years, Farmer has lectured and written extensively on post-9/11 safety and security issues, and published safety and security-related pieces in the Washington Post, New York Times, USA Today, Newark Star Ledger, the New Jersey Lawyer, and other publications. He has also spoken on panels at Harvard Law School, the University of Southern California, Willamette Law School, and Johns Hopkins University's Paul Nitze School of Advanced International Studies.
FEMA-certified in all-hazards disaster planning and mitigation, Farmer has consulted with a wide range of institutions and officials on everything from port security issues to private sector preparedness. In July 2009, he left the New Jersey law firm in which he was a founding partner in order to accept an appointment as Dean of Rutgers School of Law in Newark, where he had previously taught national security law.