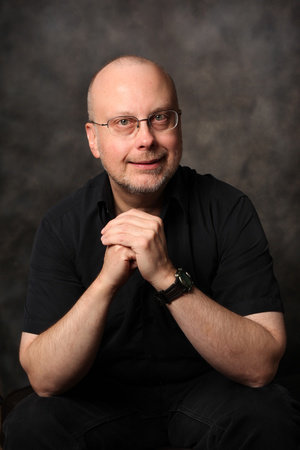 Photo: © Bernard Clark
About the Author
Robert J. Sawyer has been called "the dean of Canadian science fiction" by The Ottawa Citizen.
He is one of only seven writers in history—and the only Canadian—to win all three of the world's top awards for best science-fiction novel of the year: the Hugo (which he won in 2003 for Hominids), the Nebula (which he won in 1995 for The Terminal Experiment), and the John W. Campbell Memorial Award (which he won in 2005 for Mindscan).
In total, Rob has authored over 18 science-fiction novels and won forty-one national and international awards for his fiction, including a record-setting ten Canadian Science Fiction and Fantasy Awards ("Auroras") and the Toronto Public Library Celebrates Reading Award, one of Canada's most significant literary honors. In 2008, he received his tenth Hugo Award nomination for his novel Rollback.
His novels have been translated into 14 languages. They are top-ten national mainstream bestsellers in Canada and have hit number one on the Locus bestsellers' list.
Born in Ottawa in 1960, Rob grew up in Toronto and now lives in Mississauga (just west of Toronto), with poet Carolyn Clink, his wife of twenty-four years.
He was the first science-fiction writer to have a website, and that site now contains more than one million words of material.