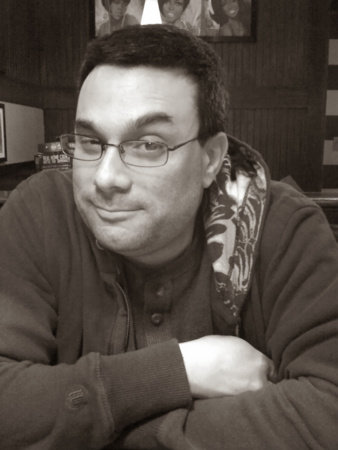 Photo: © Kari Blackmoore
About the Author
Stephen Blackmoore is a pulp writer of little to no renown who once thought lighting things on fire was one of the best things a kid could do with his time. Until he discovered that eyebrows don't grow back very quickly.

He is the author of the urban fantasy novels CITY OF THE LOST, DEAD THINGS and BROKEN SOULS.

His short stories and poetry have appeared in Plots With Guns, Needle, Spinetingler, Thrilling Detective, Shots, Demolition, Clean Sheets , Flashing In The Gutters and a couple of anthologies with authors far better than he is.


You can even stalk him on Twitter (@sblackmoore) or check out his website at http://stephenblackmoore.com.