Bob Sheets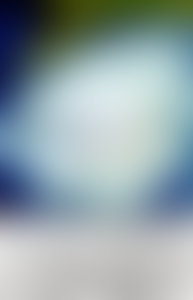 B S
About the Author
Dr. Bob Sheets grew up on a small farm near Fairmount, Indiana, and attended Ball State Teachers College (now University). Upon graduation in 1961, he was commissioned into the U.S. Air Force and was sent to the University of Oklahoma to study meteorology. After finishing his Air Force tour of duty, he joined the National Hurricane Research Laboratory (NHRL), co-located with the National Hurricane Center (NHC), where he studied hurricanes, directing field operations and making more than 200 flights through the eyes of hurricanes. In 1980, after more than 16 years at NHRL, he moved into the National Hurricane Center, serving as a Hurricane Specialist, Deputy Director and finally, its Director from 1987 to 1995.

Since leaving the NHC after 33 years of government service, he has been a meteorological consultant where he provides on camera services for the Florida News Network and affiliates and the ABC network. Non-television work includes lectures and workshops on hurricane threats and preparedness, and serving on advisory boards at Florida International University and the University of Oklahoma. In addition, he has and continues to provide technical guidance for films and books concerning meteorology, with specializations in hurricanes, and was featured in the IMAX film entitled STORMCHASERS.

He received his B.S. degree in Mathematics/Physics from Ball State (1961) and his M.S. (1965) and Ph.D. (1972) degrees in meteorology from the University of Oklahoma. Dr. Sheets has authored dozens of published articles on hurricanes. He also has frequently been an invited lecturer at numerous Universities and other forums around the world.

His major honors include being an elected Fellow of the American Meteorological Society; the recipient of the U.S. Navy Distinguished Public Service Award; the U.S. Air Force Master Meteorologist Award; Life Time Achievement Awards from the National Hurricane Conference and the South Florida Hurricane Conference; the Governor's Award from the Florida Governor's Hurricane Conference; an EMMY award from the National Academy of Television Arts Society; Executive Excellence Award and Presidential Rank Award of the U.S. Senior Executive Service; citations from the governors of Maryland and Georgia; the ABC Person of the Week; the U.S. Department of Commerce Gold and Silver medals.