Catherine Gildiner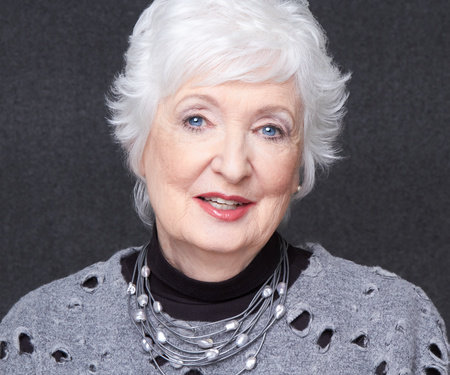 Photo: © MK Lynde
About the Author
In 1999 Catherine Gildiner published her first book, a humorous memoir of her childhood called Too Close to the Falls. The story is told through the eyes of young Cathy McClure (Gildiner) who, at the age of four, is put to work assisting the delivery man who works for her father's pharmacy, in order to curb what the local pediatrician considers her hyperactivity. Gildiner was prompted to write the book after a friend kept bugging her to write down all the crazy stories she had from her childhood — even though Gildiner thought her upbringing quite ordinary. After writing the first chapter she mailed it away to a publisher, not expecting much to come of her efforts, but it wasn't long before she received an almost unbelievable reply: an advance cheque in the mail, with a Post-it Note saying "finish it." The memoir was published in Canada, the United States, England and Australia to wide acclaim, received award nominations and spent more than 70 weeks on Canadian bestseller lists. "I was surprised and amazed that people would be interested in what I call a happy, normal childhood," Gildiner has commented, "but I've now come to see it's not as normal as I thought."

By then Gildiner had already been working for a few years on the novel that would become Seduction. In fact, Sigmund Freud and Charles Darwin had been inhabiting her mind as characters for more than twenty-five years, ever since she worked on her Ph.D. thesis, which looked at Darwin's influence on the father of psychoanalysis. As Gildiner explains in her note at the start of Seduction, her extensive study of the two men and their theories brought some "inconsistencies" to the surface — "not in the theories, but in the motivations behind them." From there, Gildiner began to build on and revise their personalities and histories until the two men existed for her as larger-than-life characters, destined — two decades later — for the page.

Gildiner was born in 1948 in Lewiston, New York, and came to Canada in 1970. After completing an M.A. and a Ph.D. in psychology, she established her private practice, and has worked as a clinical psychologist for more than twenty-five years. She also writes journalistic pieces for various newspapers and a monthly column for Chatelaine. Gildiner lives in Toronto, Ontario, with her husband and three sons, and is on a masters rowing team that rows competitively worldwide. She is currently working on a sequel to Too Close to the Falls that will cover her life between the ages of fifteen and twenty-five.