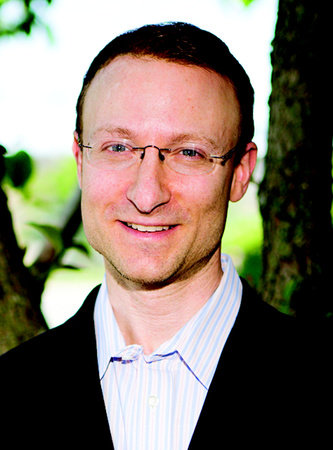 Photo: © Josh Kuchinsky Photography
About the Author
Gregory Zuckerman (www.gregoryzuckerman.com) is a Special Writer at The Wall Street Journal, a 20-year veteran of the paper and a three-time winner of the Gerald Loeb award — the highest honor in business journalism. Greg is the author of The Frackers: The Outrageous Inside Story of the New Billionaire Wildcatters, a national bestseller named among the best books of 2014 by The Financial Times and Forbes Magazine, and The Greatest Trade Ever: The Behind-the-Scenes Story of How John Paulson Defied Wall Street and Made Financial History, a New York Times and Wall Street Journal bestseller published December 2010.

At the Journal, Greg writes about big financial firms, personalities and trades, hedge funds, the energy revolution and other investing and business topics. Greg appears regularly on CNBC, Fox Business, Yahoo Finance, Bloomberg Television and various television networks. He makes regular appearances on National Public Radio, BBC, ABC Radio, Bloomberg Radio, and radio stations around the globe. Greg gives speeches to business groups on a variety of topics. 

A graduate of Brandeis University, Greg lives with his wife and two sons in West Orange, N.J., where they enjoy the Yankees in the summer, root for the Giants in the fall, and reminisce about Linsanity in the winter. Follow him on Twitter @gzuckerman.