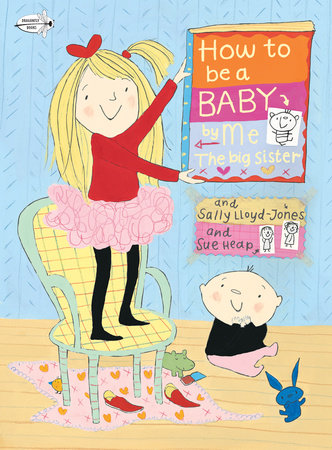 How to Be a Baby . . . by Me, the Big Sister
By Sally Lloyd-Jones
Illustrated by Sue Heap

By
Sally Lloyd-Jones


Illustrated by

Sue Heap



By Sally Lloyd-Jones
Illustrated by Sue Heap

By
Sally Lloyd-Jones


Illustrated by

Sue Heap



By Sally Lloyd-Jones
Illustrated by Sue Heap

By
Sally Lloyd-Jones


Illustrated by

Sue Heap




Best Seller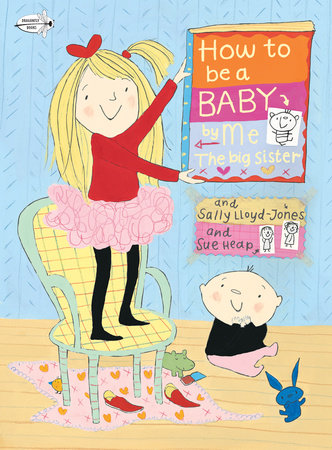 May 10, 2011 | ISBN 9780375873881
*This format is not eligible to earn points towards the
Reader Rewards
program
May 10, 2011 | ISBN 9780375873881 | 4-8 years

*This format is not eligible to earn points towards the

Reader Rewards

program
People Who Read
How to Be a Baby . . . by Me, the Big Sister

Also Read
Inspired by Your Browsing History
Praise
Review, The New York Times Book Review, December 2, 2007:
"An ultracharming picture book."

Starred review, The Bulletin of the Center for Children's Books, April 2007:
"There's plenty to pore over in the detail-rich scenes, and the childlike but deft lines match the text's exuberance . . . This is perfect family fare and a welcome departure from storybooks that assume the worst when a new life joins the family."
Awards
IRA–CBC Children's Choice WINNER
National Parenting Publications Award (NAPPA) WINNER 2007
New York Times Bestseller WINNER 2007
New York Times Notable Book WINNER 2007
Cooperative Children's Book Center Choices NOMINEE
Back to Top