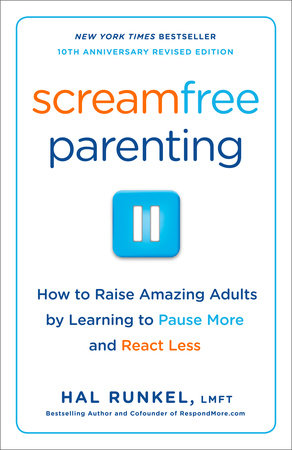 Screamfree Parenting, 10th Anniversary Revised Edition
How to Raise Amazing Adults by Learning to Pause More and React Less
The Revolutionary Approach to Raising Your Kids by Keeping Your Cool
How to Raise Amazing Adults by Learning to Pause More and React Less
How to Raise Amazing Adults by Learning to Pause More and React Less
How to Raise Amazing Adults by Learning to Pause More and React Less
By Hal Runkel, LMFT

By
Hal Runkel, LMFT
By Hal Runkel, LMFT

By
Hal Runkel, LMFT
By Hal Runkel, LMFT

By
Hal Runkel, LMFT
By Hal Runkel, LMFT
Read by
Hal Runkel, LMFT
By
Hal Runkel, LMFT


Read by

Hal Runkel, LMFT



By Hal Runkel, LMFT
Read by
Hal Runkel, LMFT
By
Hal Runkel, LMFT


Read by

Hal Runkel, LMFT




Best Seller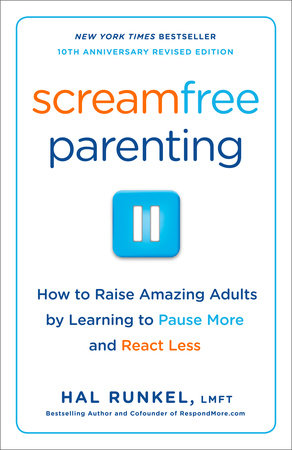 Aug 19, 2008 | ISBN 9780767927437
Oct 03, 2017 | 450 Minutes

Sep 04, 2007 | 453 Minutes
Buy the Audiobook Download:
People Who Read
Screamfree Parenting, 10th Anniversary Revised Edition

Also Read
Inspired by Your Browsing History
Praise
"The book gives many principles for overcoming anxiety and to start a new path of connection with your kids. It includes thought-provoking questions at the end of each chapter." —Parents

"Whew! What a relief—a fresh approach to parenting that eliminates the battles, the bickering, the frustrations and guilt while allowing children the space to learn and grow. It's inventive and doable…parents stay calm, connected, and in control—a miracle. In Screamfree Parenting Hal Runkel gives you the tools to take care of yourself so you can take better care of your growing children. Every parent needs this book—it changes how you think about parenting…and how you parent. You'll wonder why you ever raised your voice or broke a promise." –Susan Newman, Ph.D., author of Little Things Long Remembered: Making Your Children Feel Special Every Day.

Back to Top