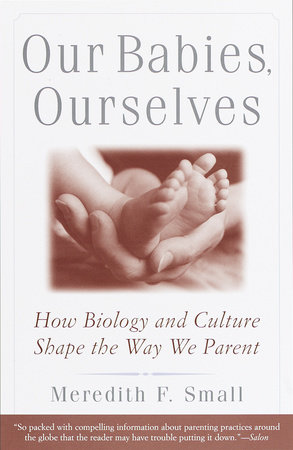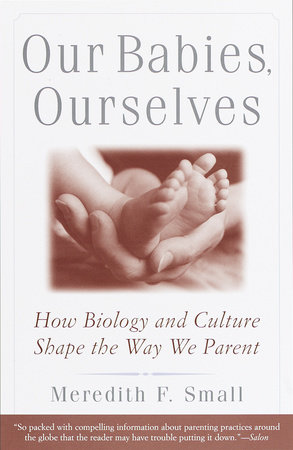 May 04, 1999 | ISBN 9780385483629
People Who Read
Our Babies, Ourselves

Also Read
Inspired by Your Browsing History
Praise
"So packed with compelling information about parenting practices around the globe that the reader may have trouble putting it down."
—Salon

"Nothing less than a liberation. For too long parents have agonized…that there is one 'right' way to raise an infant. With engaging wit and profound scholarship…Small opens our eyes to the variety of child-care practices in other cultures."
–James Shreeve, author of The Neanderthal Enigma

"Wise, humane and packed with information."
–Sarah Blaffer Hrdy, professor of anthropology, University of California, Davis.

"In elegant, engaging prose, Meredith Small shows the mother-child relation to be a microcosm of society."
–Frans B. M. de Waal, Ph.D.
Back to Top