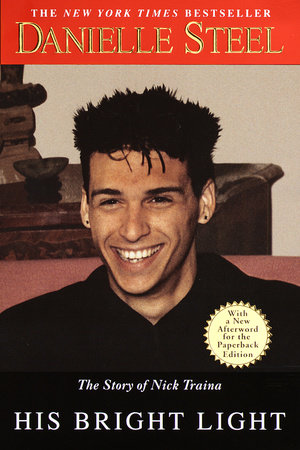 His Bright Light
The Story of Nick Traina
The Story of Nick Traina
The Story of Nick Traina
By Danielle Steel

By
Danielle Steel
By Danielle Steel

By
Danielle Steel
By Danielle Steel

By
Danielle Steel
By Danielle Steel
Read by
Traci Godfrey
By
Danielle Steel


Read by

Traci Godfrey




Best Seller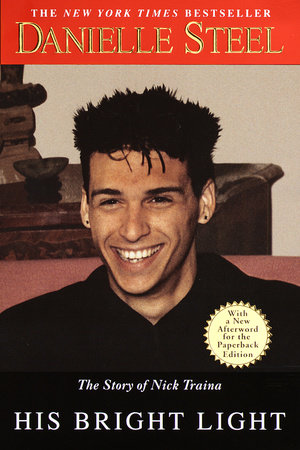 Feb 08, 2000 | ISBN 9780385334679
Buy the Audiobook Download:
People Who Read
His Bright Light

Also Read
Inspired by Your Browsing History
Praise
"A powerful and personal story….His bright light is Danielle Steel's legacy and tribute to her son, as well as haunting depiction of manic-depression."—Saturday Evening Post

"Danielle Steel has written a spellbinding account of her son 's struggle with bipolar illness….Valuable insights….We come away with a heightened sensitivity that perhaps only a writer of this distinction could convey, of what it is like to try to cope with a child with a severe psychiatric disorder….This is a book about what we can do—as parents, as physicians, as human beings."—Journal of the American Academy of Child and Adolescent Psychiatry

"Reading His Bright Light moved me to tears as the memoir captures so vividly the ferocious nature of mental illness….Sharing [Nick's] story will save lives. His Bright Light will make a difference for countless others."—Laurie Flynn, Executive Director, NAMI (The National Alliance for the Mentally Ill)

"[A] searing portrayal of the loss of her 19-year-old son . . . Ms. Steel's heartfelt homage to her son may very well help others save a life."—Dallas Morning News


The Nick Traina Foundation has been established to benefit mental health, music, child-related causes, and other charitable organizations for assorted causes, and other charitable organization for assorted causes. All of the author's proceeds and agent's fees from this book will go to the foundation, which will also receive direct proceeds from the publisher for all copies sold.
Back to Top